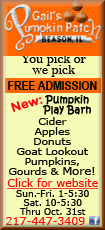 Today's highlight in history:
On Oct. 26, 1942, Japanese planes badly damaged the aircraft carrier USS Hornet in the Battle of the Santa Cruz Islands during World War II. (The Hornet sank early the next morning; the battle itself ended in a tactical victory for Japan, but ultimately a strategic win for the Allies.)
On this date:
In 1774, the First Continental Congress adjourned in Philadelphia.
In 1825, the Erie Canal opened in upstate New York, connecting Lake Erie and the Hudson River.
In 1861, the legendary Pony Express officially ceased operations, giving way to the transcontinental telegraph. (The last run of the Pony Express was completed the following month.)
In 1881, the "Gunfight at the O.K. Corral" took place in Tombstone, Ariz.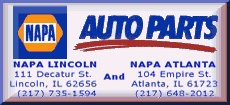 In 1902, women's rights pioneer Elizabeth Cady Stanton died in New York at age 86.
In 1921, the Chicago Theatre, billed as "the Wonder Theatre of the World," first opened.
In 1949, President Harry S. Truman signed a measure raising the minimum wage from 40 to 75 cents an hour.
In 1958, Pan American Airways flew its first Boeing 707 jetliner from New York to Paris in 8 hours and 41 minutes.
In 1962, the thriller "What Ever Happened to Baby Jane?," starring Bette Davis and Joan Crawford, had its premiere in New York.
In 1972, national security adviser Henry Kissinger declared, "Peace is at hand" in Vietnam. Aviation innovator Igor Sikorsky died in Easton, Conn., at age 83.
In 1979, South Korean President Park Chung-hee was shot to death during a dinner party along with his chief bodyguard by the head of the Korean Central Intelligence Agency, Kim Jae-kyu, who was later executed.
In 1982, the medical drama "St. Elsewhere" premiered on NBC.
Ten years ago: The hostage siege by Chechen rebels at a Moscow theater ended with 129 of the 800-plus captives dead, most from a knockout gas used by Russian special forces who stormed the theater; 41 rebels also died. Tens of thousands of anti-war protesters circled the White House after Jesse Jackson and other speakers denounced the Bush administration's Iraq policies. The Anaheim Angels defeated the San Francisco Giants 6-5 in Game 6 of the World Series, forcing a seventh and final showdown.