The change starts at the top for the Lynx.

Pat Lepper replaces former coach Kirk Whiteman, who resigned in March.

Lepper comes to Lincoln College from John Wood Community College in Quincy, where he served as the associate head coach last season. He also played for John Wood in 2004-2006 before finishing his basketball career at Indiana University-Purdue University-Fort Wayne.

In addition to his coaching duties, Lepper also teaches business courses at Lincoln College.

"It's been great," said Lepper. "Everyone here has been really wonderful, trying to introduce me to people. The town of Lincoln has been very friendly. It's been a great place to work and not just coach, but also to teach. I'm excited about the student body and the environment that I'm in. It's a great position."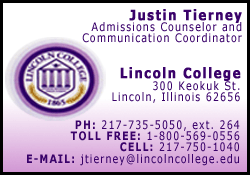 As for basketball, Lepper is stressing defense to the Lynx so far. Ideally, he'd like pressure defense and up-tempo offense to be his team identity, but he admits it may be too soon to proclaim his team's identity with any certainty.
"I think it's really too early to know just what our identity is. But, as a coach, for myself, it's been defense," said Lepper. "We're going to try to make the defense the stronghold of our team. It comes down to the ability of our guys to try to grasp the concept.
"I think, through our (preseason games), guys have realized that we are a defensive team, and that's what we can try to hang our hat on. Hopefully, as the season moves on, our guys have that defensive attitude that we're going to get big stops each game."
But the change this season extends beyond Lepper and into the roster.
The Lynx are made up of two returning sophomores, two transfers and 12 freshmen, amounting to a young team that must find chemistry quickly.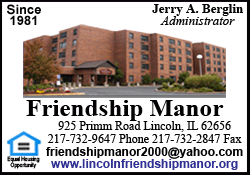 Lepper says his relationships with the newcomers are coming along well.
"It's good. Most of them are first-year guys. It's their first time playing collegiate basketball," said Lepper. "But two guys, Sam James and Desmond Rush, it's changed a little bit for them. So we've built relationships with those guys too, let them know that those guys are important to me. They've got to learn just as much as the new guys. It's been good to have a bunch of fresh faces and some guys who have competed at the collegiate level."
One of those freshmen is highly touted guard Aaron Simpson. Simpson comes to the Lynx from North Chicago High School, which he led to back-to-back state tournament appearances in 2011 and 2012. Simpson was named to numerous all-state teams last season and came in third in the statewide Mr. Basketball voting.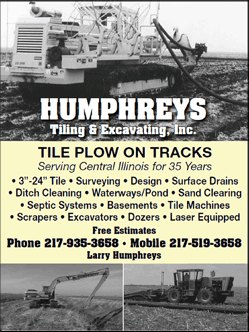 With Simpson an explosive scorer in high school, Lepper hasn't shied away from thrusting him into a similar role for LC on offense, while also challenging him to be a key to the Lynx defense and a team captain.
"For Aaron, we're asking him to do a lot. We are asking him to score. He knows that," said Lepper. "But as our team mentality shows, he is going to have to guard. Aaron has been a very good off-the-ball defender. We're asking him to be a great off-the-ball and on-the-ball defender. He's learning. He's trying to compete.
"Our team is looking at him for leadership, and he's learning how to be not just a good leader, but a great leader. We're going to utilize captain's leadership a lot this season. And Aaron's going to play that role for us. He's got a lot on his shoulders, but we think he's the type of kid who is mentally tough enough to handle that."
The Lynx will also have a local feel again this season, as LCHS grad Jordan Gesner suits up in purple and white. Local fans may also recognize Chris Davis, formerly of Springfield Southeast, and Andrew Jordan, formerly of Peoria Manual, as familiar faces.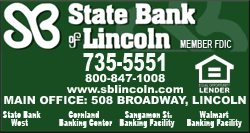 Lepper expects to employ a deep playing rotation, which should help feed into the coach's desire for pressure on defense and up-tempo style.
"Right now, we really don't know exactly what we'll get out of everybody," said Lepper. "We're trying to play up-tempo. We're trying to really get after it defensively and score in transition. There's a couple guys that we have that we're pretty excited about. I don't want to name anybody, but I'd say I'm excited. I think there's 10 or 11 guys on this roster who can really find a position where they play significant minutes for us."
The Lynx should be ready for their first game after a rigorous preseason, with workouts starting soon after the players arrived on campus in August. Practice began on Oct. 1.
"We did four days per week at 6 a.m. and every day was different," said Lepper. "Some days would be weight training, some days would be circuit training. ... It was kind of a shock to some of our kids.
"Basketball practice started out Oct. 1. We started out with competitive defensive drills, and now we're working on some offensive stuff. We've tried to make it as competitive as possible."
[By JUSTIN TIERNEY]
Lincoln College men's basketball