The Illinois Historic Preservation Agency, Illinois Department of Veterans' Affairs, Illinois Korean Memorial Association, and the Abraham Lincoln Presidential Library and Museum, along with media partners the Illinois Press Association and the Illinois Broadcasters Association, are sponsoring "Illinois Remembers the Forgotten War."

For more information, visit www.illinois-history.gov or www.veterans.illinois.gov.

Illinoisans killed in action in Korea, September 1952
By county of residence
(Source: U.S. Department of Defense records)

Cass:
Pfc. Erwin Kleinschmidt, Army, Sept. 26.
Clark:
1st Lt. Paul C. Burrus, Marines, Sept. 17.
Cook:
Airman 1st Class Donald H. Buss, Air Force, Sept. 2.

Cpl. James F. Hlavac, Army, Sept. 1.

Pfc. Donald R. Jackson, Marines, Sept. 30.

Pfc. Richard T. Kuzniar, Army, Sept. 27.

Pfc. Edward A. Shine, Army, Sept. 23.

Pfc. Raymond Sutherland, Army, Sept. 20.

Pvt. Vito C. Tuzzolino, Army, Sept. 1.

1st Lt. John F. Umlauf, Army, Sept. 6.

Pfc. Wiley A. Yates, Army, Sept. 20.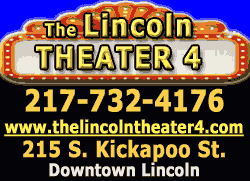 Edgar:
Sgt. 1st Class William W. Hamilton, Army, Sept. 20.
Henderson:
Cpl. Harry L. Alecock, Army, Sept. 5.
Lake:
Cpl. Jesus Hernandez, Army, Sept. 13.

Pfc. Van Warrick, Army, Sept. 26.
Macon:
Cpl. Arthur S. Sargent, Army, Sept. 20.

2nd Lt. William H. Suffern Jr., Air Force, Sept. 9.
St. Clair:
Pfc. Warren E. Klug, Army, Sept. 13.

Pfc. Vernon Mahan, Marines, Sept. 11.
Saline:
Pfc. Charles N. Colbert, Marines, Sept. 19.
Sangamon:
Cpl. Alvin M. Rhodes, Army, Sept. 26.
Stephenson:
Pvt. James F. Stephens, Army, Sept. 22.
Tazewell:
Cpl. Donald W. Reeser, Marines, Sept. 18.
Vermilion:
Sgt. Clarence F. Maiden, Army, Sept. 18.
Whiteside:
Staff Sgt. Harold E. Reins, Marines, Sept. 6.

Pfc. Fred L. Wright Jr., Army, Sept. 22.
Winnebago:
Pvt. Donald C. Cazel, Army, Sept. 26.
Key events during the Korean War, September 1952
September in Korea brought an end of the rainy season, and better weather for combat. The month began with another large U.S. air raid on a target in North Korea. In the largest all-Navy raid of the war, 144 planes from three aircraft carriers destroyed the oil refinery at Aoji, North Korea, on Sept. 1. But while the skies over Korea belonged to the United Nations, infantrymen on both sides of the struggle continued to kill each other in battles over a few acres of ground at the front lines.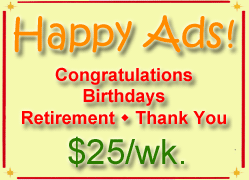 The Chinese commanders, intent on gaining leverage for their negotiators at Panmunjom, tried once again to retake Hill 122, dubbed "Bunker Hill" by troops, from the First Marine Division, which had captured it during a fierce battle in August. From Sept. 5-15, the Chinese threw everything they had at the stubborn Marines, but the Marines hung on, due in no small part to the close-range air support provided by Corsair aircraft flown by Marine and Navy pilots. Time after time in Korea, the World War II-era fighters came to the rescue of the imperiled Marines. A poem written by American troops during Korea ends with the stanza: "For we beat all the odds, by the grace of God, and the help of our Blue Corsairs!"
Another savage, localized battle went the other way. A company from the 3rd Infantry Division's 65th Infantry Regiment defended Outpost Kelly in the no man's land between the opposing armies. The 65th was manned largely by Spanish-speaking Puerto Rican soldiers, led by English-speaking officers, with a scarcity of noncommissioned officers. The Chinese besieged the outpost, starting Sept. 17, pouring in an endless torrent of artillery and mortar rounds, and finally overwhelmed the troops from Company B on Sept. 24. Despite repeated attempts to retake Outpost Kelly over the next several days, the Americans were unable to dislodge the determined Chinese defenders. Both sides suffered heavy losses in this battle for yet another small piece of real estate in central Korea.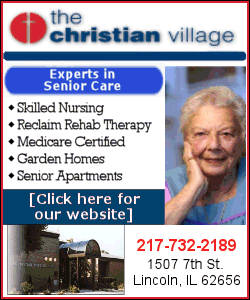 Even while these small but intense battles raged on in Korea, the American public was once again distracted -- this time by the presidential race. In particular, they were engrossed by a controversy swirling around Richard Nixon, Republican nominee Dwight Eisenhower's vice presidential running mate. Nixon had been accused of improprieties relating to a fund established by his backers to reimburse him for his political expenses. Nixon took his case directly to the American public on Sept. 23 in an address seen by 60 million viewers. He finished his defense by stating that regardless of what anyone said, he intended to keep one gift, a black-and-white dog his daughters named Checkers. It was a risky move, but it paid off in an outpouring of sympathy from the public.
Illinois Korean War Memorial
The Illinois Korean War Memorial is located in Springfield's Oak Ridge Cemetery, the same cemetery that contains the Lincoln Tomb. Oak Ridge is the nation's second-most visited burial ground, behind only Arlington National Cemetery.
Dedicated on June 16, 1996, the memorial consists of a 12-foot-tall bronze bell mounted on a granite base. At the circumference of the base are four niches, each with a larger-than-life figure representing a branch of the armed services. Inscribed on the base are the names of 1,754 Illinoisans killed in Korea.
The Illinois Korean War Memorial is administered by the Illinois Historic Preservation Agency and may be visited daily free of charge.
Korean War veterans oral history project
Abraham Lincoln Presidential Museum
The oral history program at the Abraham Lincoln Presidential Library and Museum offers "Veterans Remember," a collection of interviews with Illinois residents about their wartime experiences, at the library's website, www.alplm.org/oral_history/home.html. The audio interviews concern the experiences of Illinois veterans who fought in several conflicts, including the Korean War, as well as the experiences of those on the home front. Visitors to the website can listen to or watch the interviews in their entirety. Several of the interviews have transcripts, and most have still images as well.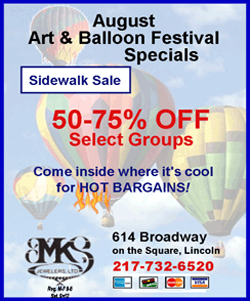 Website visitors will need a computer capable of playing MP3 audio files or MPG compressed video files in order to listen to the interviews. The transcripts and still images are also accessible. Volunteers conducted and edited many of the interviews and developed the transcripts that accompany them.
Korean War National Museum
The Korean War National Museum, or KWNM, celebrates the 60th anniversary of the Korean War with a new board of directors, new professional staff and a renewed focus on getting a world-class museum built now, in the lifetime of the Korean War veterans. Media reports have outlined a proposal of the KWNM to obtain 7,000 square feet of prime space at Navy Pier in Chicago for a state-of-the-art, world-class museum where visitors could come to honor and learn about the service and sacrifices of the Americans, South Koreans and their U.N. allies in the "forgotten victory." Those plans are continuing to be developed, and the KWNM hopes to be able to share more news soon.
Meanwhile, the Denis J. Healy Freedom Center, located at 9 South Old State Capitol Plaza in Springfield, is open Tuesday through Saturday from 10 a.m. to 5 p.m. Admission is free, but donations are accepted.
The KWNM welcomes donations of photographs, documents, diaries and artifacts of those who served in the Korean War. To learn more about the KWNM, or to volunteer or donate, visit www.kwnm.org or look for the museum on Facebook.
Korean War booklet
The Illinois Korean Memorial Association, an all-volunteer organization, has published a booklet, "A Brief History of the Korean War," copies of which have been provided free of charge to public libraries, high schools and junior high schools in Illinois. Individuals may obtain a copy by sending a $10 check or money order to: Illinois Korean Memorial Association, P.O. Box 8554, Springfield, IL 62791.
Tax-deductible donations are welcome. All donations go to the book project and to the upkeep of the Illinois Korean War Memorial.
[Text from file received from the Illinois Historic Preservation Agency]