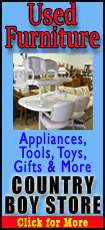 The Dow Jones industrial average closed down 54.90 points at 13,035.94 on Tuesday. Heavy equipment maker Caterpillar was the weakest stock in the Dow average, slipping 3 percent, or $2.67, to $82.66. The Standard & Poor's 500 index fell 1.64 points to 1,404.94.
The Nasdaq index bucked the losing trend, gaining 8.10 points at 3,075.06. A big reason was that the index's biggest stock, Apple, rose $9.73 to $674.97 after the company invited reporters to a news event next week at which it is expected to announce the long-awaited iPhone 5.
The market got off to a weak start after the Commerce Department reported that U.S. construction spending fell 0.9 percent in July from June, driven lower by a sharp drop in spending on home improvement projects.
The decline, the worst in a year, followed three months of gains powered by increases in home and apartment construction. New home construction rose again in July, but spending on home renovation projects fell 5.5 percent.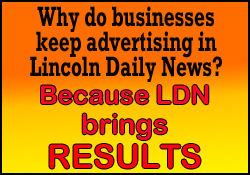 A separate report delivered more gloomy news on the economy: the third straight month of contraction in U.S. manufacturing. New orders, production and employment all fell in August. Factories have been a key source of jobs and growth since the recession ended in June 2009, but the sector has been weak in recent months.
The Institute for Supply Management, a trade group of purchasing managers for manufacturers, said its index of manufacturing edged down to 49.6 from 49.7 in July. It was the lowest reading in three years. A reading below 50 indicates that manufacturing is contracting.
"It's time to go back to school and sharpen up on stocks and pay attention to the numbers," said Kim Forrest, equity analyst at financial advisory firm Fort Pitt Capital Group. "The numbers show that there's a lot of weakness out there and investors have gotten lulled into complacency in the last month or so."
The week will culminate with U.S. nonfarm payroll figures Friday, one of the most important barometers for the world's largest economy. Federal Reserve chairman Ben Bernanke has indicated that the central bank is inclined to provide new stimulus if it's needed.
Despite the gloom, Americans continued to buy cars thanks to model-year closeouts, low-interest financing and appealing new models. GM's August U.S. sales rose 10 percent compared with a year earlier, while Ford's rose 13 percent and Chrysler's 14 percent. Ford's stock rose 7 cents to $9.41.