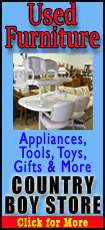 The airline's management has already negotiated concessions from its flight attendants, maintenance workers and other unionized employees. The decision by Judge Sean H. Lane will now let the Fort Worth-Texas airline lower its pilot payroll.
The move will quicken American's emergence from Chapter 11 bankruptcy protection, either as a stand-alone airline or potentially merged with US Airways Group Inc.
The judge rejected the union's contention that American is doing much better financially than when it entered bankruptcy protection and didn't need to void the contract.
"Judge Lane's ruling is very important because it will allow us to implement the changes that are necessary for our successful restructuring," American Airlines spokesman Bruce Hicks said.
Hicks said, however, that there was "no sense of accomplishment" in winning the ruling and the company still wants to negotiate a new contract.
The airline has about 7,500 active pilots.
"Everybody, including the pilots, was expecting this," said Ray Neidl, an analyst with the Maxim Group. "This will go a long way to help American complete the restructuring plan."
American's parent, AMR Corp., filed for bankruptcy protection in November. Part of its plan to return to profitability is to cut annual labor costs by about $1 billion. The airline has lost more than $10 billion since 2001, although it has turned modest profits in the last two months after cutting other expenses through the bankruptcy process.
The airline has been negotiating new contracts with all of its labor groups as well as making cuts to non-union employees. However, the pilots rejected management's final offer on Aug. 8 by a 4,600-to-2,935 vote. The contract would have provided pay raises and a 13.5 percent stake in the new company in exchange for more flexibility to shift flying to partner airlines.
American's management must now decide if it will let the pilots work under the terms of that offer or impose harsher conditions first suggested to the bankruptcy court in April.