The world's biggest hamburger chain said Tuesday that the locations in India will serve only vegetarian food because of customer preferences in the region. The company could not immediately say when the restaurants would open or how many there would be.
A 2006 poll found that about 40 percent of Indians do not eat meat, and McDonald's is eager to tap that 500-million-strong market.
Already, McDonald's said its restaurants in India do not sell beef or pork, and that the kitchens are separated into sections for cooking vegetarian and non-vegetarian food.
They have menu items that cater to local tastes, such as the Maharaja Mac, which is a Big Mac made with chicken patties instead of beef. It also offers a McAloo Tikki, a burger made with a spicy breaded potato patty, red onions, tomatoes and a "special vegetable sauce."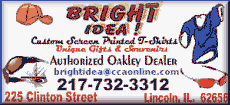 The chain offers such localized options in countries around the world.
The opening of the vegetarian-only restaurants "further speaks to McDonald's efforts to cater to local tastes," the Oak Brook, Ill.-based company said. Without providing details, it said the restaurants will be in areas that are popular pilgrimage destinations.
McDonald's said the new restaurants are the only ones it's aware of that will serve only vegetarian food. However, local franchises in India and other regions may already have meatless menus.