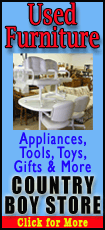 The land in question measures 280 acres and is bordered by 900th Avenue and 1400th Street. A landowner, Doug Muck, has submitted an application to request that the land be rezoned from special district to extraction.

If it is converted, the land can be used for rock-crushing and excavation of minerals. Hanson Material Service of Springfield, which operated the current quarry west of Lincoln, has expressed interest in moving its operation to this location. Excavation of this site is expected to last around 17 years.

In this instance, the land holds a supply of limestone. Right now, those buying limestone have to pay extra costs to have the stone transported from surrounding areas, as the current quarry has run out.

Limestone is heavily used in road-building.

The plant is also a producer of agricultural lime, important for farming. Lime increases the quality of soil for growing corn and soybean crops by making soil less acidic, increasing the uptake of nutrients. It is applied by the ton per acre every five to six years.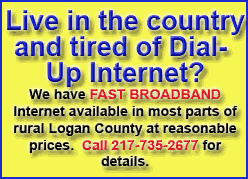 Doug Muck was the first speaker. Muck and his sister own the property in question, and they are the co-applicants for the rezoning.
"What we're seeking is a reclassification of this land so that it could be mined if all other requirements in the state of Illinois, building requirements in the county and other requirements are met," said Muck.
According to Muck, the land has been drilled over the past six years to determine whether or not it would be suitable for mining operations. Hanson Materials has found a supply of limestone that would be relatively easy to access, provided the land is rezoned.
Muck reported that he had previously received an objection from Blaine Olson, a farmer who lives a quarter-mile away from the land. Muck also received a second objection yesterday from the Ludwig family, who also live near the land.
Muck said that the regulations on mining facilities are much greater than in past decades. These regulations would help to address the concerns of nearby citizens. Furthermore, the technology used in mining is more advanced than previous operations. Both of these factors contribute to safer mining operations for workers and those living nearby. As an example, Muck repeatedly referred to the tighter regulations concerning the storage and use of explosives. Currently, explosives are stored off-site and smaller amounts are used than in previous years.
Muck also provided photographs of what land that has been reclaimed after previous mining operations looks like now. Some of the land in question has been woodlands for the last 30 years, while some land was reclaimed last year.
Some of the photos were of a processing plant that is located near the current quarry. Muck admitted that it is not the most visually pleasing to look at while in operation, but that with the depletion of materials, a shutdown of the quarry would result in a loss of jobs and increased cost of materials that are a valuable resource for Logan County.
Later, some of the businesses and individuals that this would affect spoke in favor.
Another concern Muck addressed was the potential problem with drainage. Ideally, drainage would empty into Salt Creek.
Currently, the Muck family pays for repairs to a levy that protects the area from flooding from Salt Creek and benefits all the surrounding landowners. The family would mandate that any company buying or leasing the land continue to do the same.
Muck responded to previous objections from opposing attorney Todd Turner about the area being an eyesore by saying that not all of the reclamation efforts from the current mine have been completed, and there is still cleanup to be done.
A few members of the public spoke in support of the proposed quarry:
Stan Komperea of Sugar Creek Wind Farms said that he supported such a mine, as the company will need 600,000 tons of limestone for upcoming projects. The lower cost of rock available nearby was one of the factors in the location selection. That wind farm, yet to be built, would be located adjacent, stretching to the west and south.
Steve Goodman, owner of a trucking firm, said he believes a limestone mine would provide jobs for the community and vital sales tax for the local economy. Goodman also brought up the extra costs farmers have to pay currently to bring in limestone.
Dan Bock, a real estate agent and farmer, said he recently paid $7,000 to transport limestone for 250 acres, an amount that could be lowered thanks to a local mine.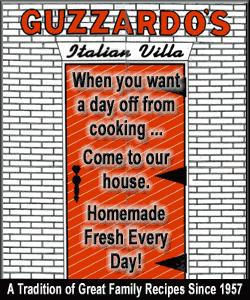 Judi Graff, a member of the zoning appeals board, mentioned that the application itself contains less information than Muck's presentation.
"There are no building specs; if Hanson Materials wants to come here, they should have building specs for us to look at," she said.
Muck claimed in return that the DNR would not accept an application without proper zoning, and so Hanson Materials cannot provide building plans.
Graff said the appeals board still needs to see building plans in order to properly consider approving the rezoning of the land in question.
Graff also said that while the land may look good 30 years after the mining is done, what the board and the people want to know is what it will look like in the beginning.
Rich Ellis, an engineer from Hanson Materials, was able to provide rough estimates for building sizes, but they were based on past operations.
Blaine Olson, a corn and soybean farmer working for the Klockenga family and living less than a quarter-mile from the land in question, was present to argue why the land should be left as it is.
Olson began by saying that even though he has owned his property for four years, he was never approached by anyone taking samples of the land for limestone testing.
The blasting and the use of heavy equipment could create dust clouds that would cover his farmland, and noise levels would rise substantially.
The corner connecting the two roads is also a concern for Olson. Olson expressed concern for the future, when his sons will be boarding a school bus, and they would have to deal with heavy traffic from mining trucks. It is also the only entrance and exit to and from Lincoln for the Olson family.
Olson worries about his property value falling, should a quarry move in next to him.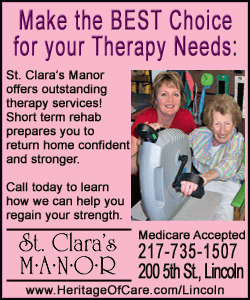 He also expressed disappointment in current reclamation efforts of the old quarry, calling the area an eyesore.
"I've heard nothing about how things will be regulated as far as the look of the property," he said.
Turner, Olson's attorney, also presented photos of the current quarry area that is in deconstruction and the roads in question. With a car pictured on the roadway, he proposed that it appeared too narrow for a car and truck to pass safely.
As to the concern over increased truck traffic, Muck said that the anticipated access to the area would be via Interstate 55, which would somehow connect to 900th Avenue. Muck did not say how exactly it would connect. It is likely that 1400th Street would not see greater traffic, yet the north-south 900th Avenue connecting to the interstate would have to be widened.
Logan County highway engineer Bret Aukamp and Broadwell Township road commissioner Bill Cosby have been consulting with the company on road plans.
Turner also explained that he called Hanson Materials and spoke to a representative. The representative informed Turner that Hanson Materials is not willing to address the issues because they wish to rescind their name as an applicant, and they do not even know if they will buy the property.
Will D'Andrea explained that Hanson Materials cannot be removed from the application because it has gone on public record.
Zack Danardo, Turner's partner, believes that the application for manufacturing is faulty in and of itself, as there are not enough required pieces of information submitted with such an application.
Doug Thompson, an appeals board member, reminded Turner that this discussion was not relevant to why the meeting was called, which was to look at a change in zoning the land.
"Right now this is a special district, not a manufacturing district," he said.
The meeting was ended due to time constraints, and an extension was set for Sept. 20 at 7:30 in the same location.
Members of the zoning appeals board present were Doug Thompson, chairman; Dean Toohey; Rick Sheley; Wilbur Paulus; and Judi Graff. Zoning officer Will D'Andrea was also present.
[By DEREK HURLEY; LDN]
Past related articles