CLASSIFIED ADS
---
PUBLISHER'S NOTICE
Federal and state laws prohibit employment advertisements that express a discriminatory preference on the basis of race, age, sex, color, national origin, religion, handicap, or marital status.
Lincoln Daily News will not knowingly accept advertising for employment which is in violation of these laws. Our readers are informed that employment offerings advertised are available on an equal opportunity basis.
---

One of the country's leading paramedical exam companies is looking for examiners in your area to conduct life insurance exams. Blood drawing skills are required and must be able to obtain vital signs. Part-time, good pay, you set the appointments.
For more information call APPS-CI 309-829-APPS.

Send a link to a friend
---

Chamber of Commerce
Member Services Director
The Lincoln/Logan Co. Chamber of Commerce is seeking a highly organized, self-motivated professional to fill a fulltime member services director position.
Responsibilities include membership retention and recruitment, some administrative duties, public relations, assistance with event planning, and sales.
This position requires working individually and in a team environment. The candidate must have excellent interpersonal, communication, and computer skills, and have experience with sales/ or a degree in a related field.
Please send cover letter and resume
by September 21st to:
Andi Hake at chamber@lincolnillinois.com
or mail to 1555 Fifth Street, Lincoln, IL 62656.
NO PHONE CALLS, please.

Send a link to a friend
---
Person to help install floor coverings.
Must be willing to work long, hard hours.
Apply At:
The Carpet House
1320 Woodlawn Road
Lincoln IL
NO PHONE CALLS PLEASE

Send a link to a friend
---
Person with strong people skills to sell floor coverings, and answer telephone, etc.
Must be willing to learn
and work with the general public
The Carpet House
1320 Woodlawn Road
Lincoln IL
NO PHONE CALLS PLEASE

Send a link to a friend
---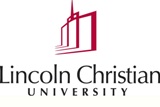 Lincoln Christian University is seeking a Facilities Management Tech to assist in the general maintenance and upkeep of campus buildings and grounds.
Candidates should be a high school graduate with a minimum of three years maintenance related work history. Basic computer skills are preferred, ability to operate basic heavy equipment (front-end loader, tractors, snow removal equipment), HVAC/Refrigeration experience highly preferred.
Candidate must have the ability to model a servant-leader, Christ-like attitude and behavior toward students and fellow employees.
Pay rate for this full-time position is $10.75-$12.50 per hour depending upon qualifications and experience.
To apply for this position please email your cover letter, resume, and contact information for three references to:
or fax to HR Coordinator at 217-732-5914.
The final candidate should be prepared to sign a statement of their support of LCU's faith, values, and mission.


Send a link to a friend
---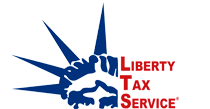 Learn to prepare taxes
and have some fun
with Liberty Tax Service.

Call Laurie at 217-872-6000 to find out how.


Send a link to a friend
---
OFFICE ASSISTANT POSITION AVAILABLE
Our team is looking for a well organized, dedicated professional for information handling, office management, and providing administrative support to management.
Job duties include but are not limited to:
Handle multifaceted clerical tasks (e.g. data entry, filing and record management, crating spreadsheets) of highly sensitive information.

Set and maintain filing systems using electronic document storage

Manage contacts and calendars

Serve as the first point of contact for all clients, potential employees and outside wholesalers

Provide administrative assistance as needed
Requirements:
Proficient use of MS Outlook, MS Excel, and MS Word

Good typing skills

Good communication skills both written and verbal

Good interpersonal skills

Good organizational Skills
Email resume with "OFFICE ASSISTANT" in the subject line to:

Send a link to a friend
---
---