It's time to get your flu shot
No excuses -- you cannot get the flu from a flu shot

Send a link to a friend
[September 13, 2012] SPRINGFIELD -- Influenza vaccine is starting to arrive at local health departments, pharmacies and health care clinics around the state. The Illinois Department of Public Health, along with the Centers for Disease Control and Prevention, is recommending everyone 6 months and older get a flu shot as soon as it is available.
"It's important to get a seasonal flu shot every year, as the flu strains often change year to year and the vaccine effectiveness declines," said Illinois Department of Public Health Director LaMar Hasbrouck. "One of the biggest myths and most common reasons people don't get a flu shot is because they think they get the flu from a flu shot. The viruses in the flu vaccine are either killed or weakened, so you cannot get the flu from the flu vaccine."

Every flu season is different and influenza infection can affect people differently. Even healthy people can get very sick from the flu and spread it to others. Flu deaths in the United States each year range from a low of about 3,000 to a high of about 49,000 people. During a regular flu season, about 90 percent of deaths occur in people 65 years and older.

There are three different flu shots available, as well as a nasal spray:
Regular flu shot approved for people ages 6 months and older.

High-dose flu shot approved for people 65 and older.

Intradermal flu shot (smaller needle) approved for people 18 to 64 years of age.

The nasal-spray flu vaccine is approved for healthy people 2 to 49 years of age who are not pregnant.
Some minor side effects that could occur are a low-grade fever, body aches or soreness, and redness or swelling where the shot was given. If these problems occur, they begin soon after the shot and usually last a day or two. Most people who receive influenza vaccine have no serious problems from it.
To be protected, children ages 6 months through 8 years need two doses of influenza vaccine, at least four weeks apart, during their first flu season.
There are some people who cannot be vaccinated, such as babies younger than 6 months and people who are allergic to the vaccine. It is important for people who can be vaccinated to do so, to protect vulnerable populations who could become seriously ill.
People who are at high risk of developing serious complications if they get the flu include people 65 years and older, pregnant women, and those with certain medical conditions such as asthma, diabetes and chronic lung disease.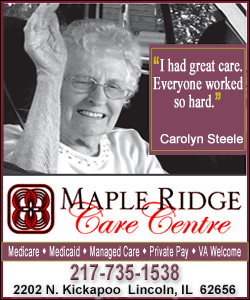 This year's flu vaccine is made in the same way as past flu vaccines and has been approved by the U.S. Food and Drug Administration. According to the U.S. Department of Health and Human Services, 100 million doses of influenza vaccine have been used in the United States each year on average and the vaccine has an excellent safety record.

It is not too early to get your flu shot. You can be vaccinated in September and be protected throughout the entire flu season. The season typically runs from October through May with the peak in January. It takes about two weeks after receiving the vaccine for antibodies to build up in the body, so it is important to get the vaccine before you start seeing flu activity.

To reduce the spread of influenza and other contagious diseases, it is always important to practice the three C's:

-- Properly wash your hands frequently.

Cover

-- Cover your cough and sneeze.

Contain

-- Contain your germs by staying home if you are sick.

For more information, visit http://www.idph.state.il.us/flu/index.htm. To find out where you can get a flu shot, go to http://flushot.healthmap.org/.

[Text from Illinois Department of Public Health file received from the Illinois Office of Communication and Information]