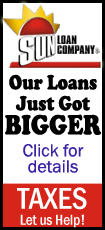 That was the first time Derrick Schonauer did something heroic.

That night at Roy S. Anderson Gymnasium, the LCHS basketball team -- with Schonauer, a junior, as a starting forward -- took on a gifted opponent from Chicago's Curie High School. The Railers, playing just their second game of the season, struggled considerably for much of the night against their bigger, stronger and faster opponent. Heading into the fourth quarter, Lincoln trailed 47-36.

It was only in the final minutes that the Railers came to life. I remember the game well, because I was a senior at LCHS that year and, for most of the homes games that season, I sat in the front row of the student section.

After a furious comeback, Lincoln had cut the lead to just two points in the final seconds, 60-58, with possession of the ball. With 3.2 seconds on the clock, Curie mistakenly fouled Lincoln sophomore Matt Schick, sending him to the free-throw line for a crucial "one-and-one" opportunity, with a chance to tie the game.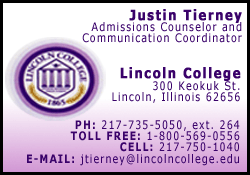 Schick toed the line, eyed the rim and released his shot.
Clank.
The ball caromed off the back of the rim. Lincoln senior David Pickering leaped for the rebound, but wound up tipping the ball in the opposite direction of the rim, along the baseline.
There on the wing, inexplicably, stood Derrick Schonauer.
In only his second game as a starter on the varsity squad, Schonauer collected the loose ball and, without hesitation, launched a high-arching 3-pointer.
Swish. The sound of a buzzer. Game over. Lincoln 61, Chicago Curie 60.
"At that point, it was complete pandemonium," said Schick on Wednesday night, recalling the game from eight years ago. "Our whole team mobbed Derrick. The entire student section rushed the floor. It was incredible. By the time we had all calmed down, we'd pushed (Derrick) out into the lobby of the gym.
"He was the hero."
That momentous game-winning shot was just the first of many magical moments that season. The Railers would eventually advance all the way into the state tournament, setting a state record for 3-pointers in the process.
Flash forward now to Sept. 7, 2012.
On a gloomy Friday morning in Normal, Schonauer was once again in a high school, but this time as a health teacher at Normal Community High School. A recent graduate of Illinois State University, it was only Schonauer's 12th day as a full-time faculty member.
A seemingly normal day for Schonauer turned disastrous toward the end of first period. According to published reports, a 14-year-old freshman reached into a book bag and pulled out a loaded handgun in Schonauer's class, taking Schonauer and other students hostage. Later reports revealed that the student in fact had multiple handguns and ammunition in his book bag, along with flammable liquid and a sharp object.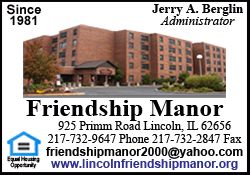 The student took charge of the room, addressing his peers and Schonauer in an aggressive manner. At one point, a shot was fired into the ceiling of the classroom.
Reports say that at another time during the crisis, some of the students found an opportunity to escape the classroom. Schonauer did not escape with them and was held at gunpoint with the remaining students.
Precise details have yet to be publicized, but, at some point, the armed gunman let his guard down and loosened his grip on the weapon.
What Schonauer did next is simply stunning.
Risking his own life, Schonauer lunged at the armed gunman, disarmed him and, with the help of other students, subdued him until police arrived.
No one was injured in the incident. The armed student has since been charged in McLean County Court with numerous felonies.
Were it not for Schonauer's actions, the outcome could have been far different, far more tragic.
Again, Schonauer was the hero.
Except this time, he didn't win a basketball game -- he saved lives.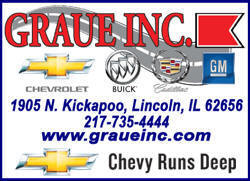 Of all the acts a human being can undertake, there's none comparable to that of risking your life to save the lives of others. Making a game-winning shot in a basketball game is especially incomparable.
But, let's just say that Schonauer's former teammates were not entirely surprised by the character he exhibited on Sept. 7, 2012.
They had seen it before -- on a basketball court.
You see, character is primarily what put Derrick Schonauer on the basketball court in the first place during that improbable 2004-05 season.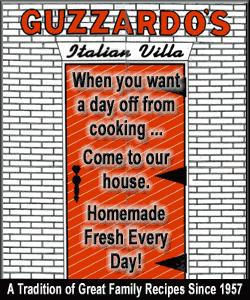 Although he was a reliable shooter, on a team with heralded marksmen like Pickering, Schick and John Harmsen, Schonauer's offensive opportunities were few and far between.
Rather, Schonauer made his mark on the defensive end. Although he was only 6-foot-1, Schonauer was frequently asked to match up against taller, stronger players in the post for the Railers. But, because of savvy instincts that allowed him to anticipate the opposition's movements, he frequently was able to establish the advantageous position in the lane and prevented Lincoln from being picked apart inside.
Playing in the last line of defense in Lincoln's traditional 1-2-2 zone defense, Schonauer had multiple responsibilities: protect the basket, defend the baseline, communicate with his teammates about the opposition's movements within the zone and finally, rebound.
He was, quite frankly, a role player.
But, in his role, Schonauer excelled.
"Derrick was the glue guy on that team," said Schick. "Pickering, Harmsen and I did most of the scoring. Curt Courtwright and Brandon Farmer did most of the ball handling. And he was our 6-foot-1 center who did all of the little things that we didn't do.
"He was boxing out. He was hustling for loose balls. He was taking charges. You could always count on him to be where he was supposed to be, always in the right spot. He was making the extra pass to an open teammate. He was setting screens and running the plays correctly for other people to score. He was the guy who had all of the intangibles."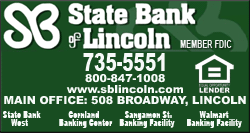 Not only did Schonauer do much of the dirty work, but he took pride in it.
He was what Schick called "the consummate teammate."
"He always put the team before himself. Always," said Schick. "He could go an entire game without taking a shot, but if we won, that was all that mattered to him.
"He was really a perfect teammate, especially for our team. You always knew what you could expect from him. He consistently came to practice ready to work hard, ready to do whatever it took in a game to win. He was the complete opposite of a prima donna. I just remember him as being so consistent, so hardworking and never caring about anything but winning the game."
Unselfish.
Instinctual.
A fierce protector.
A loyal teammate who was willing to do whatever it took for the benefit of others.
And opportunistic, as evidenced by that memorable game-winning shot.
All of these were qualities of Derrick Schonauer displayed as basketball player.
Those same qualities were displayed during his lifesaving decisions on Sept. 7.
That's why Schick says he wasn't entirely surprised when he started hearing from friends about Schonauer's lifesaving actions.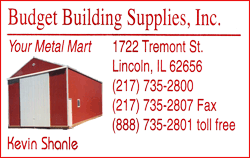 "I was stunned that there was a shooting at the school, but when I heard about what Derrick did, I wouldn't say I was completely shocked that he was the hero," said Schick, who has remained close friends with Schonauer as both went to college in Bloomington-Normal. "He put his life on the line. But, especially in basketball, he would do anything for a teammate, anything for his friends. If you needed some help in a situation, he'd be one of the first people you'd call and one of the first to show up to pull you out of a ditch. He's just that type of guy."
There's one final quality that Schick says has always defined Schonauer: humility.
Recently, there's been evidence of that too.
Just as he never concerned himself with garnering attention as a basketball player, Schonauer has given only one media interview in the aftermath of the incident. That interview was reportedly cut short when Schonauer said he needed to return to his students, to give them a sense of normalcy in the aftermath of the chaos.
"It doesn't shock me one bit that he's been so humble about it," said Schick. "I've talked to him a little bit and he's not looking for attention. To him, he doesn't see it as anything special. He just sees it as part of his job, part of what he was supposed to do. He'd say he's not a hero, that he was just protecting the kids.
"But he's a hero to me. As his friend, I'm just really proud of him."
As are we all.
[By JUSTIN TIERNEY]