State fire marshal encourages child safety
Poison prevention and playground safety: key strategies to keep children safe

Send a link to a friend
[April 02, 2013] SPRINGFIELD -- The Office of the State Fire Marshal urges families to exercise caution in order to prevent small children from reaching hazardous items kept at home that present a risk of poisoning or other serious incidents. The office seeks to educate the public on how to store both over-the-counter and prescription medicines, cleaning supplies, cosmetics, plants, and other toxic or potentially poisonous products.
In addition, as the Illinois residents prepare for warmer temperatures, many families will begin heading to public parks, seeking outdoor activities for their children. However, many playgrounds may have faced structural changes through the seasons, which could present potential risks for accidents.

"Parents and adults should be on the lookout for anything that could put children at risk, both at home and during playground hours," said State Fire Marshal Larry Matkaitis. "By practicing diligence in child supervision and by keeping their surroundings safe, the chances for tragedies decrease."

Poison prevention

According to the National Capital Poison Center, more than 2 million poisoning cases are reported each year nationwide, and more than 90 percent of those incidents occur in the home. Last year 45 percent of poisoning reported cases involved children younger than 6 years old.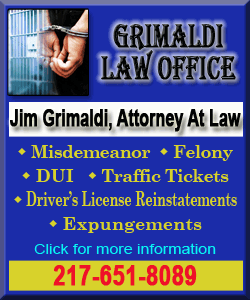 Poison prevention tips
Store products safely:
Store medicines and products in their original containers.

Lock medicines and household products where children cannot see or reach them.

Use child-resistant packaging. Replace the caps tightly.

Store household products in a different place from food and medicine.

Keep purses and briefcases out of children's reach.
Prevent poisoning from medicines:
Read the label before taking or giving medicine.

Use medicine only as directed by your doctor or the label.

Call medicine by its proper name, not "candy."

Take medicine in a place where children cannot watch, because children learn by imitating adults.
Prevent poisoning from products and plants:
Use household products according to label directions. Mixing household products can cause dangerous gases to form.

Keep houseplants out of children's reach. Even if the plants are not poisonous, they might cause choking.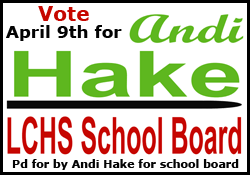 Playground safety
Statistics from the National Program for Playground Safety show that each year over 200,000 children ages 14 and younger are injured on America's playgrounds. Parents should provide proper supervision of children on playgrounds and look for age-appropriate site designs, proper surfacing under and around play areas, and well-maintained parks. These safety measures apply to school playgrounds, public community parks and day-care centers. Approximately 79 percent of equipment-related injuries are caused by falls.
Most common reasons for playground injuries:
Falls can occur when children slip, lose their grip or lose their balance while playing on monkey bars, swings, slides, merry-go-rounds and seesaws.

Children may be struck by faulty or moving equipment such as swings.

Often, a child will fall on their outstretched hand, trying to protect themselves, and sustain a fracture involving the elbow.
Playground accident prevention tips:
Check your child's clothing -- Clothing items can become trapped in equipment and may result in strangulation. Remove drawstrings and other cords from clothing. In the winter, use a neck warmer rather than a scarf, and use mitten clips rather than cords.

Beware of bicycle helmets

-- Bicycle helmets should not be worn by children on playground equipment due to the potential for entrapment and strangulation.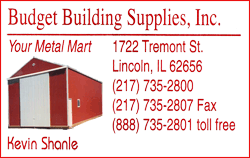 Choose the right playground

-- Choose playgrounds that "fit" your child. Children 5 years of age and younger should use only playgrounds designed for preschool children.

Notify playground personnel of dangers

-- Many playgrounds have broken swings or monkey bars and unsafe surfaces.

Be proactive

-- Often teens using swings and other equipment not suited for them while small children play can cause falls, bumping or hitting children while using the same equipment.

Supervise, supervise, supervise

-- Children younger than 5 years of age and those with health problems should always be supervised while playing on a playground.
For more information on children's safety at home or in playgrounds, visit www.sfm.illinois.gov or www.playgroundsafety.org/research/injuries.
[Text from Office of the State Fire Marshal file received from the Illinois Office of Communication and Information]