Special Needs Registry
Multiple topics were addressed that are part of the Illinois Premise Alert Program, or PAP, and the voluntary registration of individuals in a database.
The first topic is the possibility that a resident in distress may have supplemental oxygen stored in the home. A letter provided by Memorial Home Services requested that those who have such a supplement contact their local fire department or emergency response department and inform those officials.
As an example, Fulscher said many people have oxygen in the home for sleep apnea.
This information will also be used to ensure the safety of responders as they enter a home. Terry Storer added as an example that oxygen in tanks is a major fire hazard, as the tank contains 100 percent oxygen.
On a second topic, Fulscher also wanted to clear up any confusion as to the language on the registration form. A blank space is available for special needs.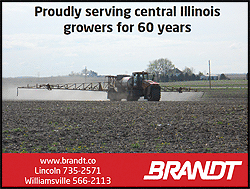 "Logan County 911 has an agreement with the Logan County Health Department called SNAP, or Special Needs Advisory Panel," said Fulscher.
Logan County 911 and the health department have worked together to provide a comprehensive list for those who register. This list contains mental and physical disabilities, and those who register will be able to provide information on any conditions they have. The health department has been a strong advocate of this database.
Michael Geriets, deputy chief for the Lincoln Police Department, also spoke at the news conference. Geriets advocated the importance of this registry and provided information on the officers trained in crisis intervention.
Nearly 70 percent of Lincoln police are trained to deal with individuals who may have a disability or behavioral issue. These officers have been trained via a 40-hour course, and they learn how to recognize when someone is mentally disabled, such as various mental illnesses, medical issues that mimic mental disorders, or side effects of medications.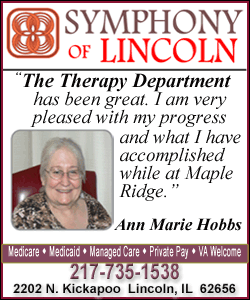 Geriets also provided statistics from a study at the University of Tennessee, where this program began. The statistics state that officer injuries decreased, arrest rates for the mentally ill decreased and the use of force decreased when officers were knowledgeable of an individualís mental state ahead of time.
"We want to recognize those issues so we are not taking inappropriate action against somebody who has a mental health disability," said Geriets. He added that he understands completely if there are people who value keeping this information private, and he reiterated that the registration is voluntary.
Mark Mann, supervisor for Logan County Dispatch, added that this database will make it easier to help those calling from a cellular phone. Nearly 88 percent of calls to dispatch come from a cellphone. As a result, responders do not have an address to track the call from, which would be provided via home phones.
Mann also said that emergency programs all over the country are beginning to use such a database to better provide aid for those in need. With this information in hand, responders will have a clearer picture of the situation they are walking into and what kind of care should be taken to ensure the safety of the caller.
All of the information would be provided voluntarily. Logan County 911 would safeguard the information, transmitting it to response teams in emergency situations.

Steve Siltman of the Logan County Paramedic Association echoed the importance of this knowledge being part of such a database.
Fulscher said questions and requests for registration forms can be directed to Logan County 911. Registration can also be completed at fire departments in Logan County. Registration will have to be resubmitted every 24 months in order to provide updated information. Updates may be submitted 30 days after initial registration.
[By DEREK HURLEY]