CLASSIFIED ADS
---
PUBLISHER'S NOTICE
Federal and state laws prohibit employment advertisements that express a discriminatory preference on the basis of race, age, sex, color, national origin, religion, handicap, or marital status.
Lincoln Daily News will not knowingly accept advertising for employment which is in violation of these laws. Our readers are informed that employment offerings advertised are available on an equal opportunity basis.
---

State Bank of Lincoln is searching for two part-time tellers.
One position will work 10 AM to 2 PM four days per week, plus 7 AM to Noon every other Saturday.
The other position has more flexible hours depending on our needs and your availability. Additional hours may be available for both positions during the summer.
If you are interested,
please complete an application
or send your resume to:

Kendall Hurley
State Bank of Lincoln
PO Box 529
Lincoln, IL. 62656

State Bank of Lincoln Member FDIC, EOE
---
---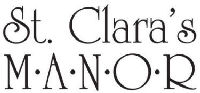 Position Available for
DIETARY AIDE

St. Clara's Manor is seeking a dietary aide for our food service department. We currently have part time openings. Responsibilities include cooking and general kitchen duties. We can offer you flexibility with schedules, great wage and benefit package, but most of all, the pleasure of working with our residents. Please fill out application at the facility or apply online at:
St. Clara's Manor
Attn: Mike Eads
200 5th Street
Lincoln, IL 62656

Send a link to a friend
---

Pharmacy Tech Needed

Experience preferred but not necessary.
Will train the right individual.
No nights or weekends.
Bring resume to:
Stacy's Pharmacy
709 Woodlawn Road in Lincoln.
No phone calls please.
---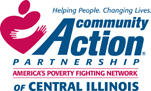 Public Transportation Driver


Ability to exercise care in the safe operation of a motor vehicle that will be used to transport the public. Must create a safe, friendly and comfortable environment for all passengers. Must be 21 and have a valid driver's license that has been issued for at least three years. Willing to obtain a CDL license. Must possess working knowledge of Central Illinois geographic area. Drug test required.
---
BUS DRIVERS
2013-14 School Year
Mt. Pulaski Community Unit District 23 is now taking applications for school year 2013-14 For School Bus Drivers
Applicants must be 21 years of age or older, able to pass a drug test, background check and have a valid drivers license.
If interested, whether you have a CDL or School Bus permit or not, please mail letter of application, resume and references to:
Todd Hamm, Superintendent
Mt. Pulaski CUD #23
119 N. Garden St.
Mt. Pulaski, IL 62548-1285

MPCUD #23 is an equal opportunity employer.
---

Openings Available Night Shift RNs/LPNs
The Christian Village is a continuous care retirement community located in Lincoln.
We currently seek FT night shift RN's/LPN's (Current IL license in good standing required, with Long term care experience preferred) to join our caring team. Positions require a demonstrated ability to work independently and to follow written/oral directions.

For consideration please forward your resume or apply in person to:
The Christian Village
1507 7th Street
Lincoln, IL 62656
Email: Careers@christianhomes.org

Another Quality Christian Homes Senior Care Community
EOE M/F/D/V
---
---