There's something stirring in downtown Emden

Send a link to a friend
[April 16, 2013] EMDEN -- Downtown Emden was bustling on Saturday morning. The occasion was an open house at all of the downtown businesses to celebrate buildings remodeled and welcome new businesses. All the parking spots were filled on Lincoln Street, Emden's main street, and families visited the new businesses as well as some that have been around for awhile.
Montgomery Insurance now fills the space of the beautifully restored former Emden Bank building. Agent Justin Montgomery and office manager Alexis Geary are proud of the restoration, right down to a new coat of paint on the old bank vault. Stop by and see the bullet hole in the vault from an early 20th-century bank robbery.

Montgomery Insurance offers a full line of insurance products as well as advice on what a person might need. The business has been open three weeks in the new space and has been in existence for five years.

Next door, JD Automotive owner Justin Duvall is equally proud of his newly restored work area. JD Automotive occupies the space that was once the detail shop of Fink Chevrolet. Duvall offers a full line of automotive repair, from brake jobs to full engine and transmission overhauls. He opened his shop two months ago.

Tony Bjork has been restoring cars in Daddy's Shop for two years. His business is in the former showroom of Fink Chevrolet. The Alabama native moved to central Illinois several years ago and found the perfect space for his business in Emden after advertising his need on Craigslist.
Neil Leesman, Travis Schleder and Travis' father, Rick Schleder, were sitting around one day and started throwing around the idea of opening a small bar in Emden. That idea turned into a brand-new building on Lincoln Street with a bar and a restaurant called Stag-R-Inn.
"We had no experience at all in the restaurant business," Leesman said, "so we had a steep learning curve!" They opened on Feb. 22, 2012, which was his birthday.
Stag-R-Inn draws customers from all of central Illinois.
After one year on Emden's main drag, Regina Trout, owner of Emden Salon, couldn't be happier. She offers manicures and pedicures for women and men as well as haircuts and styling. Her business is located in the restored former grocery that once graced downtown Emden.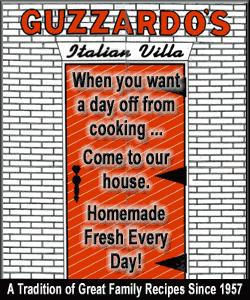 Next door is J's Place, a restaurant owned by John Cotton of Lincoln. J's offers breakfast and lunch Monday through Saturday as well as an evening meal several nights a week. Cotton opened his restaurant three years ago and has been very pleased with the response. His customers come from Emden and several other central Illinois communities.
Tami Paulus opened her two-bed tanning salon in June 2012.
"Two beds are just right for Emden," she said. "Now that the tanning salon in Delavan closed, I am very busy."
Emden is a small town with enterprising and enthusiastic business owners. With their energy, they are turning downtown Emden into a busy place where residents of the area can find many of the services that make a community thrive.
[By CURT FOX]
Past related article