---
with Elkhart Grain Company
Elkhart Grain Company Seasonal Positions Available.
Office positions to operate computer scales during harvest. Computer experience preferred.

Outside Harvest Help. General mechanical knowledge and knowledge of grain operations a plus.
Applicants must have valid driver's license and own transportation.
Overtime and weekend availability required.
Call
Elkhart 947-2751
or Mt. Pulaski 792-5711
for more information

Send a link to a friend
---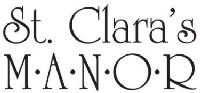 Available
Now
RNs and CNAs
Caring and compassion are the rule, not the exception at St. Clara's Manor! With many years of experience in the health care industry, we have been recognized as one of the leaders of quality care nursing services.
To stay the leader, we need people like you. We currently have openings for RNs and CNAs.
We offer top pay in the area, health/life/dental, 401(k) and a wonderful staff of caregivers to work with, plus much more!
Please apply within or online at:
St. Clara's Manor
Attn: Elizabeth Warneck
200 5th Street
Lincoln, IL 62656

Send a link to a friend
---
Hartsburg Emden CUSD # 21 is seeking a full-time evening custodian. Applicants should possess basic cleaning skills, experience with cleaning equipment, communications skills, and a good work ethic.
Hours: 2:30 p.m. – 10:30 p.m., M-F.
Salary: $11.00-$11.50/hr. plus benefits.
Contact Don Beard, Superintendent at 217-642-5244
Applications can be downloaded from the district website at http://hartem.org. Return applications to Don Beard, Supt., 400 W. Front St., Hartsburg, IL 62643.
Application deadline: August 12, 2013.

Send a link to a friend
---
Please send resume, including
references and prior employment to:
Please forward resume to Lincoln Daily News
Click here to attach and email resume


Send a link to a friend
---
Railsplitter Veterinary Wellness Center is seeking a part time kennel assistant.
Applicant must be 16 years of age or older. Hours include weekends and Holidays.
Please send resume to 2021 2400th Street Atlanta, Il 61723 or drop off at Lincoln or Atlanta location.
Call 217-648-5800 for questions.

Send a link to a friend
---
Harvest Help needed to start mid- August.
Full Time and Part Time available.
Apply at 245 1500th Ave. Mt. Pulaski, IL
(217)792-5001
Send a link to a friend
---
<![if !vml]>

<![endif]>
NOW TAKING APPLICATIONS
Lincoln Area YMCA is now accepting employment applications for the 2013-14 school year.
The following position is available:
Before and After School programs
Shifts are 6:30 – 8:30 a.m.
and/or 2:45 – 5:30 or 6:00 p.m.
Monday through Friday
Must have work experience with children and some college preferred.

Apply in person at 604 Broadway St., Lincoln
visit online at www.lincolnymca.org
or call 735-3915.

Send a link to a friend
---
---