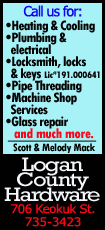 Hoagland instituted a seminar series called "Square Talk" that takes place the last Wednesday of each month at the Main Street Lincoln offices.

Main Street Lincoln is dedicated to preserving and revitalizing the historic district of downtown Lincoln. Hoagland, who was appointed executive director in December 2012, brings to the job a long and rich history of running nationally known businesses in telecommunications and the arts. He has also been a successful athletic coach at Lincoln College.

Hoagland's idea of a seminar series to help businesses thrive and grow comes directly from his own company, the Jacy Group, a business development consultancy that he founded several years ago. His intent was to make his extensive knowledge, garnered over the last 25 years in business, available to business owners.
As Hoagland explains it, "the Jacy Group helps entrepreneurs understand the fundamentals of running a great business, grow that business, and in the process take control of the business and their lives."
The current focus of Main Street Lincoln -- along with Lincoln Mayor Keith Snyder, the city of Lincoln and its Historic Preservation Commission, with the support of the Lincoln/Logan County Chamber of Commerce and the Lincoln & Logan County Development Partnership -- is to revitalize downtown Lincoln, a goal that will benefit the entire community.
One part of this focus is the Square Talk series, which Hoagland began in April. The first three meetings focused on helping retailers present their businesses in the best possible light, marketing their businesses, and attracting customers and employees who will ensure their success.
The current quarter began with what Hoagland calls "Crucial Conversations."
"We all face the almost daily need to have an important conversation about our businesses or even on a personal level," he said.
A crucial conversation may be between two people, or in a group setting among employees, or even between a business owner and customers. The most important starting point, according to Hoagland, is to produce a safe environment where a crucial conversation can take place. Without the safe environment, those taking part can feel uneasy and in one way or another, drop out of the conversation.
The person responsible for facilitating the crucial conversation must ensure that the participants feel comfortable enough to speak what is in their heart. Hoagland stressed this issue several times. Speaking from the heart ensures that what is important to a person, what they really want, gets said. If a comfortable, trusting atmosphere is not in place, people can feel threatened and nothing constructive will occur.
Hoagland discussed the signs of a conversation that is going off the rails and what to look for in the conduct of the participants. When the signs are there that a conversation is no longer focused on the important issue, the situation must be turned around.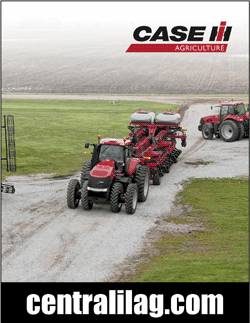 Hoagland was quick to point out that a crucial conversation is not just a business tool.
"The techniques used to ensure that a crucial conversation takes place successfully can be used in personal relationships," he said.
Square Talk is not just Bill Hoagland standing in front of an audience giving a lecture. He wants and encourages participants to tell their stories and see how the techniques he brings to the discussion can be used in a practical way. His mission is to give a path for the attendees to attain their goals and give them the tools to use in crucial and sometimes stressful situations. When the tools are mastered, a person can move to action and get the desired results.
The 90-minute Square Talk sessions are offered by Hoagland and Main Street Lincoln on the last Wednesday of each month from 11:30 a.m. to 1 p.m. at the Main Street Lincoln office, upstairs at 101 1/2 S. Kickapoo, Suite 13.
The next session will be Aug. 28 and is entitled "Crucial Confrontations."
Does an hour and a half sound like a long time to sit? Well, you will find that the session flies by as this engaging business educator provides information vital to business owners.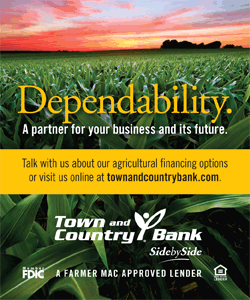 Coming up in August: "Crucial Confrontations"
Tools for resolving broken promises, violated expectations and bad behavior
Behind the problems that regularly plague families, teams and organizations are individuals who either can't or won't deal with failed promises. The reason is that they're afraid to talk face to face about difficult but important issues, and as their fear of confrontation prevents them from resolving these issues, simple problems grow into chronic problems.
In this session you will learn:
How to master your emotions.

How to describe problems in ways that don't cause defensiveness.

How to motivate others without using threats.

How to deal with violated expectations without harming relationships.

How to talk to your direct reports face to face when they don't live up to a commitment.

How to help others want to take action.
You may contact the Main Street Lincoln office at 217-732-2929 for more information.
[By CURT FOX]
To find out about programs planned for the remainder of the year, see the news release from this spring: