CLASSIFIED ADS
---
PUBLISHER'S NOTICE
Federal and state laws prohibit employment advertisements that express a discriminatory preference on the basis of race, age, sex, color, national origin, religion, handicap, or marital status.
Lincoln Daily News will not knowingly accept advertising for employment which is in violation of these laws. Our readers are informed that employment offerings advertised are available on an equal opportunity basis.
---

At Vonderlieth Living Center, we need people like you to continue to offer excellent care – professional nurse aides dedicated to delivering quality care to our long term care residents.
We currently have part time openings for evening shift, as well as weekends.
We offer you a competitive wage, great benefit package and a wonderful staff of caregivers to work with, plus much more!
Please apply online or send resume to:
Vonderlieth Living Center
Attn: Kynda Buenrostro
1120 N. Topper Drive
Mt. Pulaski, IL 62548
www.heritageofcare.com

Send a link to a friend
---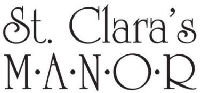 position
available
Cook
If you are looking for an opportunity to provide exceptional service to seniors in a team oriented environment, then we have an opportunity right now for you! We are currently seeking a full time cook for the hours of 11:30am to 7:30pm.
The right candidate will have previous cooking experience, preferably in restaurant and banquet settings. Sanitation license and experience is preferred.
Please submit resume to or apply online at:
St. Clara's Manor
Attn: Teresa Caplinger
200 5th St.
Lincoln, IL 62656
www.heritageofcare.com

Send a link to a friend
---
Must be willing to work weekends and overtime hours. Prior grain operations experience preferred but not necessary. Pay based upon experience.
Bonus available at the end of the season (based on attendance
/performance).
Call (217) 642-5211 between 7:30 am and 4:30 pm M-F

Send a link to a friend
---
with Elkhart Grain Company
Elkhart Grain Company Seasonal Positions Available.
Office positions to operate computer scales during harvest. Computer experience preferred.

Outside Harvest Help. General mechanical knowledge and knowledge of grain operations a plus.
Applicants must have valid driver's license and own transportation.
Overtime and weekend availability required.
Call
Elkhart 947-2751
or Mt. Pulaski 792-5711
for more information

Send a link to a friend
---
Please send resume, including
references and prior employment to:
Please forward resume to Lincoln Daily News
Click here to attach and email resume


Send a link to a friend
---
Railsplitter Veterinary Wellness Center is seeking a part time kennel assistant.
Applicant must be 16 years of age or older. Hours include weekends and Holidays.
Please send resume to 2021 2400th Street Atlanta, Il 61723 or drop off at Lincoln or Atlanta location.
Call 217-648-5800 for questions.

Send a link to a friend
---
---