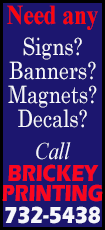 The meeting began with recognition of a county employee's retirement. Brenda Sue Jones is retiring from her position in the circuit clerk's office, where she has worked since 1981. David Hepler told the other board members that Jones is known for her efforts in researching genealogy, her sense of humor and her dedication to her job.

"I really enjoyed working for the circuit clerk's office. I really enjoyed working with the people I worked with," said Jones.

The next item discussed by the board was a concern brought forward by a member of the public. Kelly Elias of Elkhart voiced a concern that a blacktop section of road between Elkhart and Mount Pulaski has been neglected in treatments for ice. Elias said she especially worries about the bus traffic that travels on that road between schools.

Elias said that she knows people have been calling county officials about the issue since 2009. She also said that while the road was being treated Tuesday morning, it was after the buses had completed their morning routes.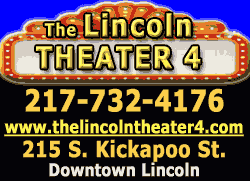 "School buses run before that (8 a.m.)," said Elias, who added that she wants to see roads like the one in Elkhart treated earlier.
Bret Aukamp, the county engineer, said that standard policy countywide is to treat curves and intersections, not straightaways. Aukamp said he feels that the department is doing the best they can with a limited budget and workforce in covering the 166 miles of county roads.
"We've got several broken-down trucks and a short-handed crew," said Aukamp. He said he has five full-time drivers and one part-time employee.
"Now you're seeing the problems I deal with every day," he said.
Aukamp also said that certain types of roads absorb heat at slower rates, with concrete roads becoming harder to thaw as more ice and snow is piled on due to traffic. The roadway in question is the only purely concrete road in the county.
Board member Chuck Ruben added that giving too much priority to one area of county roads might result in a large number of people requesting the same kind of priorities on their roads.
Robert Farmer, board chairman, said the road and bridge committee will be looking into this issue in the near future.
On Dec. 12, board members were informed of additional costs for the installation of new phones purchased in September. The board members learned that the phones cannot be installed without extensive cabling and other installation expenses. (See LDN article.)
Originally, the board voted 11-0 in September to make the purchase from Frontier to upgrade the phone system with Mitel at an initial cost of $48,297. The phones arrived in October, but it was determined that the old wiring will not be sufficient.
Sally Litterly said the officeholders who still have access to certain funds within their budgets would be willing to help pay for the extra costs. Litterly said she had spoken with Mary Kelley and Kim Turner on the matter and that all three offices are willing to get the necessary permission to access funds for this purpose. Normally, these funds are used for court automation or document storage, but they can be used in other ways with special permission received through the courts.
"We have to get special permission to use these," said Litterly.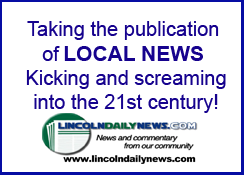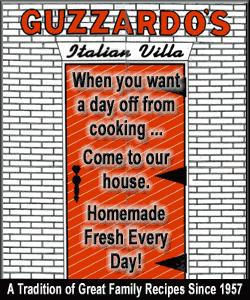 Board member Andy Anderson questioned the new expenses, adding that the increased total would not be worth it.
"I was under the impression that the original bid would cover everything," said Anderson.
Board member Kevin Bateman said he feels the upgrades are completely necessary, as the current system is too outdated to continue being effective.
Board member Andy Meister said he feels the board members should consider their own priorities before a decision is made, adding that the HVAC system and the roof at the safety complex could benefit from that same money.
Three motions were made and voted on by the board. The first motion was for purchasing parts and wiring from Viscon at a cost of $10,449.65. The second motion was for the bid of $8,095 for labor, including termination and labeling of the raceway wall for the installation of the new phone system. The third motion was for work to begin by maintenance workers, free labor or other sources that are yet to be determined. This work would be done under the supervision of Viscon. If there is not enough labor available in this manner, Viscon will perform the wiring duties at a cost that will not exceed $10,000.
All three motions were approved, with Anderson and Hepler voting "no" on each motion.
Another item discussed by the board was the upcoming collaboration effort by the chamber of commerce, the tourism bureau, Main Street Lincoln, and the Lincoln & Logan County Development Partnership. The effort, which will take place over the first 90 days of next year, will examine each organization's mission, functions and responsibilities. It will also explore the best organizational structures in order to provide effective services to advance Lincoln and Logan County.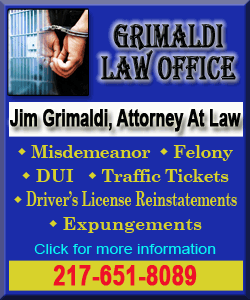 The development partnership and the tourism bureau are currently searching for new executive directors. Ruben said the development partnership is considering hiring an interim director for this transition, with two interested parties already understanding what their role would be.
Meister said that while he does see the overlapping of capability that these various entities have, he does not necessarily agree that this is the best course of action.
"I'm not sure that this is going to prove to us anything we don't already know," said Meister.
Anderson said that reasoning is why it will be kept to 90 days.
The board voted to appoint Ruben to this new committee, which is being described as a "discovery committee."
As the last vote of the night, the board approved the appointment of Anderson to the finance committee, where he will replace Terry Carlton.
Board members present for the meeting were vice chairman David Hepler, chairman Robert Farmer, Bill Martin, Andy Anderson, Andy Meister, Kevin Bateman, Pat O'Neill, Rick Aylesworth, Chuck Ruben, Gene Rohlfs and Terry Carlton. Bret Aukamp was present as a guest, and Jan Schumacher was absent.
[By DEREK HURLEY]