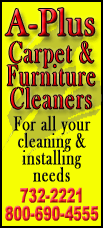 According to a new brochure released Tuesday, a bronze statue will commemorate the speech made on Oct. 16, 1858, outside the Logan County Courthouse.

Lincoln was passing through by rail, following his third and final senatorial debate with Stephen Douglas in Alton, when he stopped to rally his Logan County supporters.

The newly formed statue committee launched its first fundraiser on Tuesday evening at Culver's, a favorite west-side Lincoln eatery.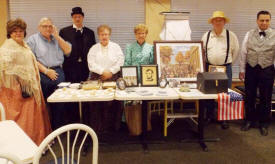 Women on the committee served up fresh-made, moist Mary Todd Lincoln cake. Left to right are Wanda Lee Rohlfs, JoAnne Marlin and baker Mary Ellen Martin. Work for the fellas included Paul Gleason as historian, Roger Matson, Bill Donath, Chuck Conzo, and (not pictured) Richard Martin and John Sutton, who served customers dining in or picking up carryout orders.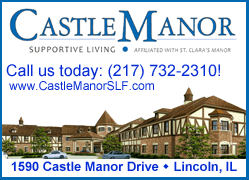 A display of items available to purchase included a special print of the Abraham Lincoln rally and a video of the sesquicentennial re-enactment of Lincoln's speech on the Logan County Courthouse steps in 2008.
In his time, Abraham Lincoln not only surveyed what would later become the first town named for him but also christened it at the behest of community leaders when it was named for him. He would again return to Lincoln and Logan County as a young circuit-rider lawyer -- even to serve as judge in some cases -- then, later yet, as a U.S. senatorial candidate.
A few years ago, a marble Civil War statue on the Logan County Courthouse grounds was blown over and damaged in a winter storm. A committee formed and raised funds for its replacement.
David Seagraves was selected to re-create the replacement Civil War soldier in bronze.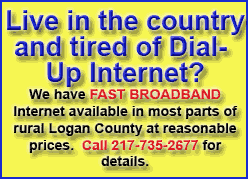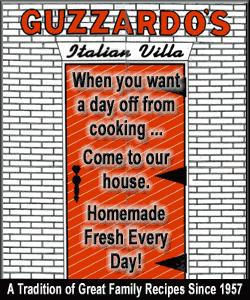 Seagraves has also been chosen as the sculptor for the Abraham Lincoln statue, which will also go on the Logan County Courthouse grounds.
The statue committee anticipates taking a couple of years to raise the $48,000 that would be needed. The fund had a start from a small amount left over from the Civil War statue. This year $2,000 was added from the county's historic sites fund.
Several funding sources have been identified: grant applications, fundraisers like the Culver's evening on Tuesday, and direct sponsorships named for community fathers and individuals of note who regularly crossed paths with A. Lincoln. "Friends of Lincoln" sponsorships would be noted as the Hickox level for donations up to $100, as Davis up to $500, as Oglesby up to $1,000, as Parks up to $2,500, as Latham up to $5,000 and as Gillett up to $10,000.
Main Street Lincoln is assisting the effort by supplying limited-edition prints of a painting it had commissioned of the Oct. 16, 1858, Lincoln rally at the Logan County Courthouse steps. Individuals may donate $100 for a print. It is available to corporations for $500 framed.
For more information or to make a donation, contact the Logan County Genealogical & Historical Society at 114 N. Chicago St., Lincoln, IL 62656. Checks can be made out and sent to LCGHS. LCGHS is a 501(c)(3) organization. Donations are tax-deductible.
[LDN]

A letter to the editor from D. Leigh Henson:
Heritage branding: Henson proposes new Lincoln statues for namesake town and other Logan County communities

In 2008, area historians and officials produced a re-enactment of the rally that took place when senatorial candidate Abraham Lincoln stopped by his namesake town for a rally. The re-creation was heavily researched and kept as historically accurate as possible. It includes many facts about Mr. Lincoln's relationships to Lincoln and Logan County, as well as his speech that day.

(2008 program)

A painting depicts the rally on Oct. 16, 1858, when Abraham Lincoln stood on the steps of the Logan County Courthouse before a large crowd of 5,000: http://archives.lincolndailynews.com/2009/Jan/30/

Sesquicentennial re-enactment of the 1858 rally in pictures:


http://archives.lincolndailynews.com/2008/Oct/17/
Features/101708_fa.htm

The 2008 crowd challenged the 1858 number of 5,000:


http://archives.lincolndailynews.com/2008/Oct/17/
Features/picturepage101708_fb.htm