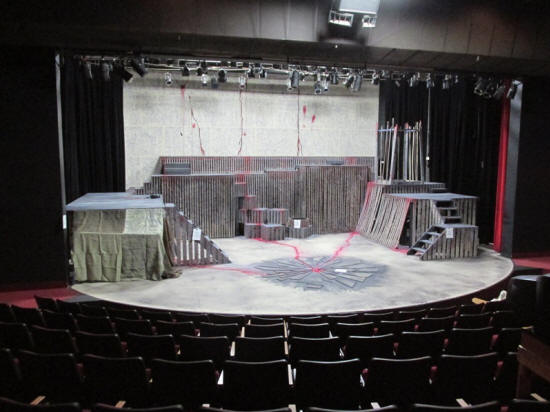 It will soon be time for a new play production at Lincoln College. Students will perform their rendition of "Trojan Women," directed by Professor Kenneth Kendall. The play is a Greek tragedy.
The play will be presented Feb. 13-16 at 7:30 p.m. in the Johnston Center for Performing Arts. There will also be a performance Feb. 17 at 2 p.m.
The set, shown here, was designed by Mike Frost, shop foreman and graduate of the theater program at Lincoln College, and Martin Holden, professor of theater. The set was built primarily by Frost and Holden, with help from the students in the program. According to Frost, this set is the largest any of the current theater faculty have ever seen on the LC campus.
Photo by Derek Hurley (Click on image for larger version.)