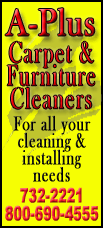 After the 9/11 terrorist attacks, Parker camped out in Washington for three months to secure a government loan to keep his airline in business. One executive who was with him said it often seemed like the other airlines just wanted America West to go out of business.
Parker later engineered an audacious merger of America West and the larger US Airways. Then he spent the next seven years looking for another partner. First Delta rebuffed him. Then United. Twice. Parker then went after the only big airline left: American.
American also resisted at first. But Parker convinced its unions and bankruptcy creditors to pressure American management until it relented. The two sides announced Thursday they'll combine to form an airline that's bigger than United and Delta. Parker will run it.
"It's taken a lot of grit, right? To hang in here, with someone telling you pretty much every day, 'We ain't doing it,'" said Bill Franke, who was CEO of America West starting in 1993, and picked Parker to be his protege before promoting him into the airline's top job. Parker is now the longest-serving airline U.S. CEO.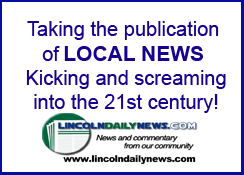 Parker attracts comparisons to Herb Kelleher, the whiskey-drinking, cigarette-puffing lawyer who helped found Southwest Airlines.
"Doug can be Kelleheresque when it's appropriate," said Henri Courpron, a former Airbus North America CEO and now CEO of airplane leasing company International Lease Finance Corp. "But he also has a collection of suits and ties and can come across as an investment banker when that's necessary."
___
In 1991 Doug Parker was a new finance guy at Northwest Airlines. He had recently arrived from American, where he was part of a sharp group of young finance whizzes. Among them were other future airline CEOs, including American's current chief, Tom Horton.
Parker's task: help create a team that would systematically figure out where the airline was making and losing money. Airlines are a notoriously complex business, where profitable flights turn into money-losers overnight if not enough business travelers showed up at the last minute. Tracking profits flight-by-flight in such detail was a big job and was a first for Northwest, said Jon Austin, who was a spokesman for the airline during the 1990s and met Parker on his first day on the job.
Parker quickly became a go-to person, and executives "threw him into some of their more challenging issues," Austin recalled. "It was a real loss when he jumped to America West."
That happened in 1995, when he was hired to be chief financial officer of the Arizona-based airline. Because Franke wanted to train him to be a CEO, he moved Parker around between finance, sales, and operations.
Parker was just 39 when he became CEO of America West on Sept. 1, 2001.
The aftermath of the terror attacks 10 days later devastated airlines. Travelers were initially hesitant to fly, and demand for business travel dropped.
Knowing his airline needed help, Parker testified before Congress about the need for bailout legislation. He and Bernie Han, America West's chief financial officer, and another executive lived there on weekdays for three months at the end of 2001, Han said. They made their case in a 6-inch thick book that was delivered to the Treasury Department, he said.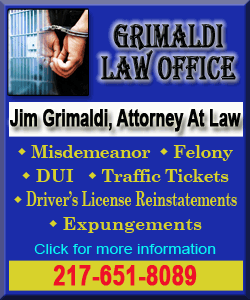 "The rest of the industry believed if you just let America West go away, that'll help everybody else, so don't give them a loan," Han said. Meetings would start at 6 p.m. and end at midnight with a grocery list of questions for America West to answer. Han believed the agency handling the loan hoped it the airline would struggle for answers. But America West staff in Tempe, Ariz., worked all night, and Parker and co. would deliver the answers the next morning.
Han, now the chief operating officer for Dish Network, said the pace was intense, but it didn't really seem like work.
"We could have gone on to get different jobs," he said. "But 12,000 other people's jobs were on the line."
The airline won a $380 million federal loan guarantee that kept it out of bankruptcy.
Parker trimmed America West into a leaner airline, with moves that he would repeat later. He cut 250 office jobs, and closed its hub in Columbus, Ohio. In July 2003, America West posted its first quarterly profit in more than two years.
___
Parker, 51, and his wife Gwen -- a former American flight attendant -- have three children and live in Paradise Valley, a Phoenix suburb not far from US Airways' headquarters in Tempe. The airline said he wouldn't be available for an interview for this story.