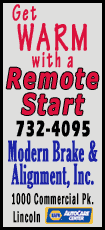 So Berkshire shareholders can set aside the idea that the 82-year-old Buffett might retire someday even if he did undergo prostate cancer treatment last summer.
Buffett enjoys what he does as Berkshire's chairman and CEO far too much.
And he keeps looking for lucrative ways to use the $47 billion cash that Berkshire had on hand at the end of the year. Buffett Biographer Andy Kilpatrick said his fellow shareholders can take comfort in the Heinz deal.
"I think it's another sign that 'I'm still here, guys,' " said Kilpatrick, who wrote "Of Permanent Value: The Story of Warren Buffett."
If Berkshire were buying H.J. Heinz Co. company outright, the deal would be Buffett's second-biggest ever behind the $26.3 billion purchase of BNSF railroad in 2010.
In the Heinz deal, Buffett told CNBC that Berkshire is putting up $12 billion to $13 billion in exchange for half the company and $8 billion in preferred stock that will pay 9 percent a year. The investment firm 3G Capital is putting up the rest of the money and will run Heinz.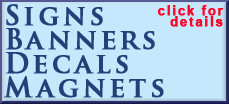 The price tag of the Heinz deal makes it the biggest food company acquisition ever. But Buffett has always been willing to bet big on his favorite investment ideas because he's confident in his analysis of it.
The Heinz acquisition won't even use up Berkshire's current pile of cash, so Buffett emphasized to CNBC that he is still hunting for elephants.
It never hurts when a deal involves a product Buffett enjoys himself, and Heinz ketchup fits nicely with one of his favorite meals of a cheeseburger and Cherry Coke, which is one of Berkshire's biggest stock investments.
But there's more to it than that.
Buffett spends hours each day reading reports and researching companies, industries, the economy and the performance of the more than 80 companies Berkshire owns outright.
That homework, combined with Buffett's encyclopedic memory, helps him prepare for nearly any possible deal. So when an opportunity presents itself, Buffett usually has an idea of how much he'd pay for a company long before he gets a chance to buy it.
Buffett's price is almost always less than the seller wants, but Buffett tries to buy companies for less than they're worth and he promises to hold on to acquisitions forever, if possible.
Buffett told CNBC Thursday that he already had a file on Heinz dating back to 1980 when a friend of his at 3G Capital mentioned the deal to him on a plane they shared in December.
Berkshire's Class A shares gained $1,553, or about 1 percent, Thursday to trade for $149,303. The shares set a new 52-week high when they reached $149,804 earlier in the day.
Berkshire's Class A stock remains below its all-time high of $151,650, reached in December 2007. But that came before the financial turmoil of 2008 and just after an exceptionally profitable quarter that was helped by a $2 billion investment gain.
But Berkshire has delivered a compounded annual gain of nearly 20 percent to investors since 1965. When Buffett's investment partnership first bought stock in the Berkshire textile company in 1962, the shares sold for $7 and $8 apiece.