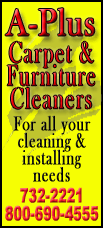 This year was shaping up to be one of the biggest for mergers and acquisitions since 2007. Then, on Thursday, two more blockbuster deals were announced: A $11 billion merger between American Airlines and U.S. Airways, and a $23 billion takeover of ketchup maker H.J. Heinz Co. by a group including billionaire Warren Buffett.
Conditions seem ripe for more deals. Financing for them has rarely been cheaper with interest rates near record lows. And companies have plenty of cash for acquisitions- nearly $1 trillion for those in the Standard and Poor's 500 index.
Another reason to expect more buying: After years of cutting expenses and squeezing more work out of remaining staff, companies are struggling to grow earnings. In the January-March quarter, they are expected to grow earnings less than 1 percent compared with the year earlier, according to FactSet, a financial data provider.
Global merger activity has been tepid since 2007, when $4.6 trillion of deals were announced, according to financial data service Dealogic. Last year's total was $2.7 trillion.
So far this year, $219 billion worth of deals have been announced, compared with $85 billion over the same period in 2012.

These are the biggest recent deals, according to Dealogic:
ABBVIE
Healthcare company Abbott Laboratories spun off its pharmaceuticals arm to create a new company called AbbVie in January. AbbVie was listed on the New York stock exchange with a value of $56 billion.
HEINZ
Billionaire Warren Buffett and investment firm 3G Capital announced Thursday that they are buying Heinz ketchup company in a deal valued at $23 billion. Buffett has been hunting for elephant-sized deals. At the end of September he had $47.8 billion cash to finance investments.