Sponsored by: Investment Center

Something new in your business? Click here to submit your business press release

Chamber Corner | Main Street News | Job Hunt | Classifieds | Calendar | Illinois Lottery

Toyota pays $29M to states to settle safety suit

Send a link to a friend

[February 15, 2013] DETROIT (AP) -- Toyota said Thursday it will pay $29 million to 29 states and American Samoa as part of a settlement related to its safety recalls.

State attorneys general sued Toyota in 2010 after it recalled 14 million vehicles globally for accelerating without warning. The lawsuit accused Toyota of failing to notify customers promptly about the problems.

During their investigation, the attorneys general found that poor communication between Toyota's headquarters in Japan and its U.S. operations had contributed to the problem. Toyota has promised to improve communications and give its U.S. executives more decision-making power.

Toyota has agreed to post owners' manuals online in an effort to make sure vehicle information is easily accessible.

The company will also expand its rapid response teams, which respond within 24 hours to safety issues that are reported by customers. The teams draw from a group of 200 technical experts located across Toyota's North American operations.

Toyota said it will also reimburse some customers for expenses related to the recalls, such as rental cars or taxi rides while their cars were being repaired.

Toyota Motor Corp. has blamed sticky gas pedals, faulty floor mats and driver error for the acceleration issue. The National Highway Traffic Safety Administration and NASA have both investigated and agreed with Toyota that electronics weren't causing the problem.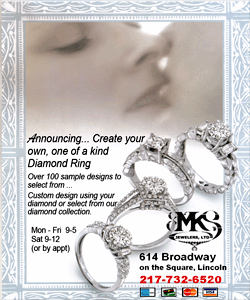 Toyota has paid more than $1 billion to settle claims related to the recalls, including a record $17.4 million fine to the U.S. government for failing to quickly report safety problems.

It continues to negotiate individual cases, including an undisclosed settlement reached last month with the families of two people who were killed when their Toyota Camry slammed into a wall in Utah in 2010.

The states participating in the settlement are: Alabama, Arizona, Arkansas, Colorado, Connecticut, Florida, Illinois, Iowa, Kansas, Louisiana, Maryland, Michigan, Minnesota, Mississippi, Nebraska, Nevada, New Jersey, New Mexico, North Carolina, Ohio, Oregon, Pennsylvania, Rhode Island, South Carolina, Tennessee, Texas, Virginia, Washington and Wisconsin.
[Associated Press; By DEE-ANN DURBIN]
Copyright 2013 The Associated Press. All rights reserved. This material may not be published, broadcast, rewritten or redistributed.

---
News | Sports | Business | Rural Review | Teaching & Learning | Home and Family | Tourism | Obituaries
Community | Perspectives | Law & Courts | Leisure Time | Spiritual Life | Health & Fitness | Teen Scene
Calendar | Letters to the Editor