In New York, crude rose 30 cents to finish at $97.31 per barrel. Brent crude, which is used to price oil that many U.S. refineries buy to make gasoline, rose 12 cents to end at $118 per barrel in London.
Crude rose sharply in early January, then began to waver between $95 and $98 per barrel, where it has stayed for the past month.
But just as oil prices began to flatten, retail gasoline prices began to take off. The average U.S. pump price has risen every day since Jan. 18, adding 34 cents over the period. Thursday it rose a penny to $3.63, the highest ever for this time of year.
Americans may be able to offset higher gasoline bills with lower heating and electricity bills. Natural gas futures fell 14.3 cents, or 4.3 percent, to finish at $3.16 per thousand cubic feet, after the Energy Department reported that the nation's natural gas supplies remained well above their 5-year average last week.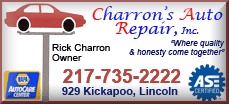 Oil prices rose despite data showing continuing weakness in the European economy. The eurozone economy shrank by 0.6 percent in the final quarter of 2012 from the previous three-month period, more than the 0.4 percent drop expected by markets, according to Eurostat, the EU statistics office. Germany, Europe's largest economy, shrank by 0.6 percent for the period.
Addison Armstrong, an analyst at Tradition Energy, said oil prices have stayed high because investors are using cheap credit brought on by low interest rates to invest in commodities. Also Saudi Arabia has reduced its output somewhat, shrinking world supplies slightly. And the U.S. and Chinese economies appear to be getting healthier.
Armstrong does not expect oil to continue to rise, however, because supplies are ample and demand is about flat. "I don't expect we'll revisit the highs we saw last year," he said. "The fundamentals are going to reassert themselves soon."