"I didn't think it was happening when it was happening," Hudlin says, laughing.
The wide-ranging career of the 51-year-old filmmaker has included a three-year stint as President of Entertainment for BET, executive producing TV shows like "The Boondocks," writing the Marvel comic book "Black Panther" and directing episodes of "Modern Family" and "Everybody Hates Chris." So when Tarantino called up Hudlin to ask if he wanted to help produce "Django," he was stunned.
"Quite frankly, I just didn't believe him," Hudlin recalled in a recent phone interview from his home in Los Angeles. But Hudlin had long known Tarantino, who told him that a conversation they had had years earlier about Hollywood's depictions of slavery (or lack thereof) helped lead Tarantino to write "Django Unchained."
A week later, Hudlin was in Louisiana scouting locations for the film that would eventually land five Academy Awards nominations and gross more than $340 million worldwide. He shares the best picture nomination with producers Stacey Sher (who produced Tarantino's "Pulp Fiction") and Pilar Savone (who has risen in Tarantino's productions since being the director's assistant on "Kill Bill").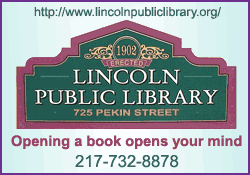 Hudlin is the most prominent African-American behind the scenes of the hit film, which courted the black community ahead of its release and mostly won its support. Spike Lee was one notable exception. (He refused to see it, saying "American slavery was not a Sergio Leone spaghetti Western. It was a holocaust.") And a limited-edition line of action figures of the film's characters -- including slaves and slave-owners -- drew protests and eventually the dolls' withdrawal from sale.
"We knew from the beginning that we were working with nitroglycerin," says Hudlin. "Was there a tremendous amount of discussion and conversation and analysis to make sure we were calibrating this thing exactly right? Absolutely. It was explosive material, but I always had confidence that as a team, we would deliver the right movie."