At the end of the war, with Hitler dead and European cities rebuilding, artworks were left "unclaimed" and many thousands that were thought to have been French-owned found their ways into the country's top museums.
The move to return the seven paintings ends years of struggle for the two families, whose claims were validated by the French government last year after years of researching the fates of the works.
"This is incredibly rare. It's the largest number of paintings we've been able to back to Jewish families in over a decade," said Bruno Saunier of the National Museums Agency.
Many of the 100,000 possessions looted, stolen or appropriated between 1940-44 in France have been returned to Jewish families, but Saunier said the country has increased its efforts in the past five years to locate the rightful owners of what the French government says are some 2,000 artworks still in state institutions.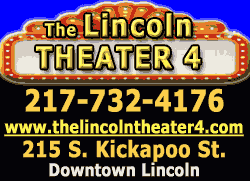 Archiving errors and the challenge of identifying the paintings have made it slow going.
As anti-Semitism gripped Europe, many Jewish families sold their belongings or simply fled, leaving behind hundreds of thousands of empty homes and valuables up for grabs for individuals or the state.
Six of the paintings -- among them works by Alessandro Longhi, Sebastiano Ricci and Gaspare Diziani -- were owned by Richard Neumann, an Austrian Jew whose ticket out of France was his art collection, which he sold off at a fraction of its value.
It is not clear to whom Neumann sold them, and the route they took to show up in French museums is unclear. They found places at the Louvre, the Museum of Modern Art of Saint-Etienne, the Agen Fine Arts Museum and the Tours Fine Art Museum.
Neumann's grandson, Tom Selldorff, was a young boy in 1930s Vienna when he last saw his grandfather's collection. At 82, the U.S. resident is going to get them back and wants to pass a piece of his Austrian grandfather's heritage down to his children.
"Tom is 82 years old... So time is important; they need to act quickly," said Muriel de Bastier, Art Chief of the Spoliation Victim's Compensation Commission, a French government body that helps families all over the world get back their stolen work.