Exactly what that bang is, we're not going to say, in deference to the maybe half-dozen "Downton" fans who still don't know the shocking truth.
The larger point remains that after Sunday's "Masterpiece Classic" (airing at 9 p.m. Eastern on PBS), viewers must suffer "Downton" withdrawal until next season.
But until then, we'll have our memories.
And what a season this has been! The beloved valet Mr. Bates was sprung from jail and a trumped-up murder charge to begin married life with his bride, the plucky lady's maid Anna. Robert Crawley, Earl of Grantham, has gotten Downton Abbey back on its feet financially with an able assist from his son-in-law and presumptive heir, Matthew Crawley. Matthew wed his true love, Lady Mary Crawley. But another of Robert's daughters, Lady Sybil, died tragically during childbirth.
Through it all, Robert's mother Violet, Dowager Countess of Grantham (played by the sublimely scene-stealing, Emmy- and Golden-Globe-winning Maggie Smith) delivered a barrage of withering, hilarious rejoinders to virtually every narrative twist.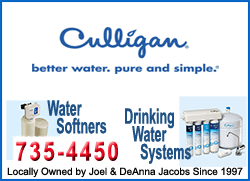 "I remember my very first scene with her in Season One," says Hugh Bonneville, who plays Robert, lord of the manor. "She's complaining about the new electric lights, and suddenly she put her fan up to her face to shield herself from 'the glare,' and spent the entire scene like that. It was so funny, and I was just, 'All right! There's no point in my even being here. She's just marched off with the scene!'"
Now, as then, "Downton" is a plush, penetrating peek into the lives of the aristocratic Crawley family and their household servants in an English castle of a century ago. With a cast that also includes Michelle Dockery, Elizabeth McGovern, Dan Stevens, Jim Carter and Brendan Coyle, the series this season has drawn an average 11 million viewers each week while spurring another surge of "Downton"-mania, even from first lady Michelle Obama, who pulled strings to get episodes of the new season before it premiered.
"Downton" has even been parsed for its political underpinnings. Last month, Fox News host (and native Brit) Stuart Varney declared that "Downton" celebrates rich people, who "in America today are reviled. They're dismissed as fat cats who don't pay their fair share." Yet on "Downton" the rich people are "generous," "nice," "classy" and "they've got style," he said, "which poses a threat to the left, doesn't it?"
It is rare when public television is accused of threatening left-wing orthodoxy, especially on "Fox & Friends" (whose co-hosts Gretchen Carlson and Brian Kilmeade voiced surprise at learning the show isn't called "Downtown Abbey"). But "Downton" has a way of engaging people, both the 99 percent and the 1 percent alike.
And, yes, as the wealthy, patriarchal Lord Grantham, Bonneville does indeed exude classiness and, at crucial moments, generosity.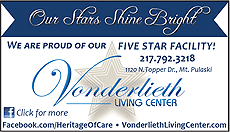 But that's not the whole picture. Robert Crawley is also confounded by the modern world of post-World War I as it upsets the social hierarchy. Meanwhile, despite his indulgence of underbutler Thomas Barrow's shame (it seems Thomas is gay!), Robert isn't always the most tolerant of men.
"I don't want thumbscrews or the rack, but there always seems to be something of Johnny Foreigner about the Catholics," he sniffs to one of his kind during an exchange about religion.