Dept. of Corrections announces IT modernization project
Offender360 will eventually replace department's aging system
Send a link to a friend
[February 15, 2013] SPRINGFIELD -- The Illinois Department of Corrections, along with Microsoft, announced on Wednesday the implementation of a new IT modernization effort that will revolutionize the way criminal justice information is stored and shared across the state. Offender360 is an online criminal justice information system built on Microsoft Dynamics CRM. This new cloud-based system will be phased in over the next several years and will eventually replace the 1980s mainframe Offender Tracking System currently used by the department.
"Offender360 will expand IDOC's capacity for data-sharing, operational collaboration and transparency," said IDOC Director Salvador "Tony" Godinez. "This technology will give Illinois one of the most advanced criminal justice information systems in the nation."

"Illinois is leading the nation in adopting a statewide, cloud-based solution that will effectively manage the offender population and ultimately better protect its citizens," said Amir Capriles, general manager of U.S. Public Sector Dynamics at Microsoft Corp. "Illinois is a leader among its peers, demonstrating that criminal justice programs across the country can be transformed by modernizing legacy systems with cloud-based solutions while supporting necessary security, business processes and legislation."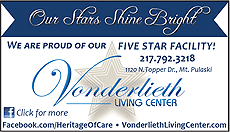 Offender360 centralizes offender information and intelligence to assist staff in making more effective and informed decisions regarding placement, rehabilitation and release. It will also allow the department to collaborate and share data with external criminal justice agencies.
IDOC will undergo a phased rollout, anticipating 5,500 users of Offender360 by this summer. Phase I encompasses about 40 percent of the information from IDOC's current system. The ultimate goal is complete migration to Offender360; however, the current Offender Tracking System will remain the department's "system of record" until all records have either been integrated or migrated to the new platform.
IDOC anticipates the system will provide cost savings once Offender360 is fully implemented. The savings would be derived from a reduction of duplicate medical tests, more effective intake procedures and reduction of overtime now being used to manage paper files.
IDOC is committed to operating a safe and secure prison system as well as enhancing prison-based treatment, prevention programs and the successful re-entry of inmates into society.
[Text from Illinois Department of Corrections file received from the Illinois Office of Communication and Information]