LCU women lose to tough Eureka

Send a link to a friend
[February 15, 2013] EUREKA -- The Lincoln Christian University women's basketball team traveled to Eureka on Wednesday to take on the Red Devils of Eureka College. LCU, playing their sixth game in 12 days, put up a tough fight in the first five minutes, reaching a score of 7-7 with Eureka (14-8), but that was the last time LCU (8-12) even shared the lead, as Eureka ran past LCU to win 83-43.
LCU knew this would be a tough game before they even stepped on the court, as Eureka is currently one of the top three teams in the NCAA III St. Louis Intercollegiate Athletic Conference. At the 11:00 minute mark, when the score was 18-15 in Eureka's favor, they began their run as they extended their three-point lead into a 20-point lead, eventually leading at halftime with a score of 52-25.

The second half was no different as Eureka held LCU to only 18 points in the half and extended their lead by another 13 points.

For the game, Eureka made a strong statement on the rebounding chart as they outrebounded LCU 59-37. Eureka also forced LCU into committing 20 turnovers and held them to 23 percent shooting from the floor.

As LCU struggled offensively, it was junior Moriah Kirkpatrick (Mount Vernon, Mount Vernon Township) who led the offense by scoring 18 points on 7-of-24 shooting. Sophomore forward Alicia Carson (Gobles, Mich., Bloomingdale High) recorded the game's only double-double as she put up 11 points on 3-of-10 shooting, including 5 of 9 from the free-throw line, and had 12 rebounds.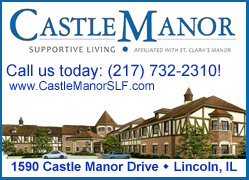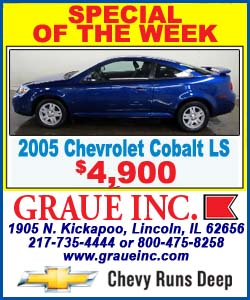 Eureka was led in scoring by junior Caty Eeten (Eureka, Eureka High) with 24 points on 8-of-13 shooting. Senior Jaylynn Stewart (Taylorville, Illinois State) had an all-around game, recording eight points on 4-of-10 shooting, along with eight assists and 11 rebounds.
LCU will return to action for their final regular-season game on Saturday at 1 p.m. as they host Emmaus Bible College at the Laughlin Center.
___
LCU's School of Undergraduate Studies is a member of the National Christian College Athletic Association, Division II. Founded in Lincoln in 1944, Lincoln Christian University's three schools -- the School of Undergraduate Studies, the Hargrove School of Adult & Graduate Studies, and the Seminary -- share a mission to nurture and equip Christians with a biblical worldview to serve and lead in the church and the world. For more information about the Red Lions, visit LincolnChristian.edu/athletics.
[Text from file received from Lincoln Christian University]