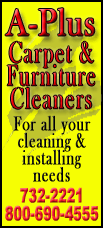 Bethany suffers from severe migraines and lupus. She has suffered three strokes, has been left blind in one eye and is currently undergoing speech and physical therapy.
A portion of the expenses Bethany and her family are burdened with is travel to Rockford, where she is seeing a specialist in the hopes of finding some way of preventing another stroke and controlling the severe migraines.
Bethany's grandparents are Gabe and Sandy Birk of Lincoln. Sandy is the owner and operator of the Mirror Image salon behind the Glass House Tavern.
The event will run from 11 a.m. to 9 p.m.. Plans for the day include auctions, bake sales, food, kids' activities, a DJ and a band.
[Submitted by Laura Slayton, American Legion Post 263 Auxiliary]