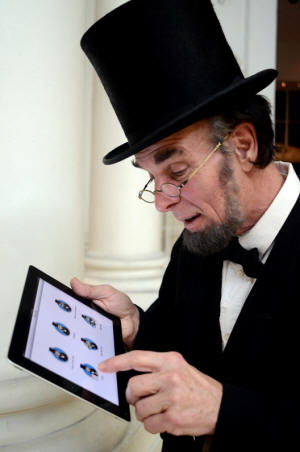 Abraham Lincoln at your fingertips
Smartphone app launched on Abe's birthday

Send a link to a friend
[February 15, 2013] CHICAGO -- Abraham Lincoln got a birthday present that everyone can enjoy: his own smartphone application.
The Abraham Lincoln Presidential Library Foundation, along with AT&T, officially launched the free "Abe App" on Lincoln's 204th birthday. The app lets everyone explore Lincoln facts, quiz themselves about his life, peruse pictures of his presidential museum and more.
"President Lincoln was, for the most part, a self-taught man who loved to learn. He had an insatiable curiosity and wide-ranging interests. The Abe App gives users a fun, interesting and meaningful way to learn about our 16th president, using today's technology," said Carla Knorowski, chief executive officer of the Abraham Lincoln Presidential Library Foundation. "Through the Abe App, we share every aspect of the man from his boyhood to the presidency -- from little-known facts like his favorite meal to the well-known like his views on slavery."
The free app's sound effects are the very same sounds Lincoln and his family heard in daily life. The quiz timer is a recording of Lincoln's office clock ticking. A wrong answer triggers the clock's gong. A right answer is greeted by Robert Lincoln's dinner bell.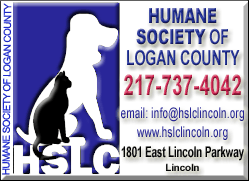 "I'm especially excited about the app's daily Lincoln facts -- what we're calling the ĎAbe-a-day' feature. Everyone can use a daily reminder of all that Abraham Lincoln accomplished for the nation," said Amy Martin, director of the Illinois Historic Preservation Agency, which operates the Lincoln Presidential Library and Museum.
The app is available for iPhones and for phones using Android-based operating systems. It can be downloaded at http://bit.ly/AbeApple and http://bit.ly/AbeDroid.
The app has quietly been available on iTunes and Google Play, attracting interest from Lincoln fans around the world. It has been downloaded by people in China, Romania, Thailand, Russia and more.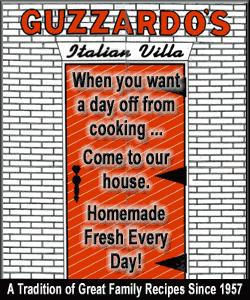 "The power of wireless broadband technology is changing the world. The Abe App is where history meets technology to spread the story of Abraham Lincoln. Now people of all ages can use a smartphone or tablet to access this free app to learn more about President Lincoln and his important life," said Paul La Schiazza, president of AT&T Illinois.
The Abe App was developed by EDA-Soft Mobile Solutions. In addition to the fact of the day and the Lincoln quiz, it includes pictures of the Lincoln Presidential Museum and Library, a link to the museum's gift shop, information on contributing to the foundation and contact information.
The private, nonprofit Abraham Lincoln Presidential Library Foundation supports programming at the Lincoln Presidential Library and Museum. It fosters Lincoln scholarship through the acquisition and publication of documents and promotes historical literacy through a wide range of activities. To learn more, visit www.presidentlincoln.org.
[Text from file received from the Illinois Historic Preservation Agency]