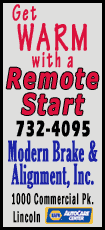 Longtime assistant coach John Welsh died Sunday night at the age of 66.

Perhaps no one in the rich history of Lincoln Railer basketball had as wide a range of experiences as Welsh. He was an assistant to four Lincoln coaches: Loren Wallace, Cal Hubbard, Don Fults and Neil Alexander.

Perhaps the most astounding connection between Welsh and the Railer basketball program, though, comes when examining the program's most decorated players. On the list of the top 15 scorers in the history of the program, Welsh can be connected to nearly all of them. He coached like the likes of Chuck Verderber, Geoff Alexander, Don Aeilts, Paul Kendrick and Larry Lessen. He coached the fathers of Jordan Nelson, Ben Brackney and Brandon Farmer, and he coached with Alexander, whose son Gregg is the school's all-time leading scorer. He also coached Joe Cook, the brother of Norman Cook and the uncle of Brian Cook. His son, Pete, was a starter on the 2006-07 team that has a school record for wins in a season, alongside Farmer and Matt Schick.

In short, Welsh knew many, many Railers -- and that's just basketball.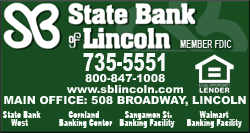 Welsh also coached boys and girls golf, boys and girls track, swimming, and football. Prior to joining the staff at Lincoln Community High School, Welsh coached baseball, basketball and track at Beason High School until it closed in 1975. In his final season as a head basketball coach at Beason, Welsh went 21-6 with a team that featured future Mount Pulaski High School star Jeff Clements.
In an interview with friend and longtime area radio announcer Sam Madonia in 2011, Welsh said he originally didn't know how long he would stay at Lincoln Community High School, thinking he might pursue a head coaching job somewhere else. But instead, Welsh came to love the role of assistant coach on Loren Wallace's staff, where he was known as the jovial jokester on the staff.
"The head coach has to do certain things," said Welsh in that interview, which was posted this week by Tim Rogers on a Facebook page titled "Lincoln Railers Forever." "The assistant coach is always able to put his arm around them, comfort them and joke around in the locker room."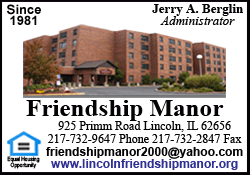 Asked about his former assistant this week, Neil Alexander said Welsh was more than just a comforting assistant coach. Alexander heralded Welsh as a defensive mastermind.
"John was very instrumental and he has a lot to do with the tradition of Lincoln basketball," said Alexander, who coached with Welsh from 1990 until 1995. "I learned more about our 1-2-2 defense from John Welsh than any other person. He had the most influence toward me on that side of the ball as anyone. He knew defense. He worked with Coach Wallace.
"I had a little bit of knowledge of the ball press, but he taught me a lot. I'm grateful for that. Not only did he teach a lot about basketball, but life in general. As he has done to many, many other people."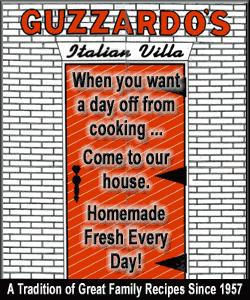 Alexander also credits Welsh for welcoming him to the community as an outsider in 1990. It was Welsh, Alexander says, who impressed upon him the tradition of the Lincoln program and its importance to the community.
"He taught me the basketball side of it, but he also taught me the tradition of Railer basketball," said Alexander. "How things were done, how people thought, how people's kids thought. I got that whole lesson from him. I'm just very grateful to have had him."
The entire Railer basketball team attended Welsh's visitation on Thursday afternoon, going as a team before their Thursday night practice.
Challenging weekend of games
The Railers host a pair of games at Roy S. Anderson Gymnasium this weekend, including a pivotal conference game against Sacred Heart-Griffin on Friday night.
The Cyclones defeated Lincoln earlier this season in Springfield, winning 44-41.
Lincoln has won four straight since that game and enters Friday's contest with a record of 23-4. SHG enters with a record of 19-6.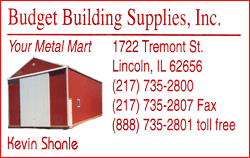 A loss would almost certainly end Lincoln's hopes for a Central State Eight conference championship. With a 12-2 record and two conference games left to play, the Railers are tied atop the conference with Springfield Southeast, whom they've beaten twice.
Maintaining the conference lead trumped revenge when Alexander was asked what would motivate his team heading into Friday's game.
"I hope that our guys are more worried about playing hard and executing," said Alexander. "We can't worry about that they beat us last time. We have to come out, play aggressive. I don't want to come out for revenge or whatever.
"We're still in it for the conference race. We want to take things one step at a time. We have to win."
On Saturday, Lincoln takes on another high-quality opponent when Moline comes to town. The Maroons enter Friday with a record of 17-10.
[By JUSTIN TIERNEY]
Railer-related information: www.railerbasketball.com
Obituary: John Welsh