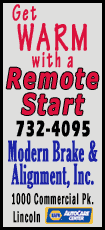 Hackers with the Chinese unit have been active for years, using online handles such as "UglyGorilla," Virginia-based firm Mandiant said in a report released Tuesday as the U.S. prepared to crack down on countries responsible for cyber espionage. The Mandiant report plus details collected by The Associated Press depict a highly specialized community of Internet warriors working from a blocky white building in Shanghai:
RECRUITING THE SPIES: Unit 61398, alleged to be one of several hacking operations run by China's military, recruits directly from universities. It favors high computer expertise and English language skills. A notice dated 2003 on the Chinese Internet said the unit was seeking master's degree students from Zhejiang University's College of Computer Science and Technology. It offered a scholarship, conditional on the student reporting for work at Unit 61398 after graduation.
CYBERSPY WORKPLACE: Mandiant says it traced scores of cyberattacks on U.S. defense and infrastructure companies to a neighborhood in Shanghai's Pudong district that includes the 12-story building where Unit 61398 is known to be housed. The building has office space for up to 2,000 people. Mandiant estimates the number of personnel in the unit to be anywhere from hundreds to several thousand. The surrounding neighborhood is filled with apartment buildings, tea houses, shops and karaoke bars.
THE UNIT 61398 COMMUNITY: While the building's activities may be top secret, Unit 61398's status in the community as a military division is not. It turns up in numerous Chinese Internet references to community events, including a 2010 accord with the local government to set up a joint outreach center on family planning. Other articles describe mass weddings for officers, badminton matches and even discussion of the merits of the "Unit 61398 Kindergarten." Other support facilities include a clinic, car pool, and guesthouse -- all standard for the military's often self-contained communities across China.
THE PIPELINE: The Mandiant report describes a special arrangement made with China Telecom for a fiber optic communication infrastructure in the Unit 61398 neighborhood, pointing to its need for bandwidth and its elite status. The contract between the two refers to Unit 61398 as belonging to the General Staff Department 3rd Department, 2nd Bureau, and says China Telecom agreed to the military's suggested price due to "national defense construction" concerns.