CLASSIFIED ADS
---
PUBLISHER'S NOTICE
Federal and state laws prohibit employment advertisements that express a discriminatory preference on the basis of race, age, sex, color, national origin, religion, handicap, or marital status.
Lincoln Daily News will not knowingly accept advertising for employment which is in violation of these laws. Our readers are informed that employment offerings advertised are available on an equal opportunity basis.
---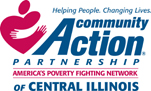 Seeking well qualified applicants
for positions of
HEAD START DIRECTOR
Community Action Partnership of Central Illinois is searching for a dynamic, motivated leader with exceptional drive to fill HEAD START DIRECTOR position.
This position is responsible for the overall administration of the Head Start program following guidelines established by various regulatory agencies.
Qualifications include: Bachelor's in Human Services or Education, 3 years experience in Early Childhood, 1 year experience in supervision or administration, strong financial-business background, ability to plan for continuous growth and development, excellent oral and written skills.
Interested candidates should send cover letter and resume to:
Ellen Burbage, HR Director
1800 Fifth St.
Lincoln, IL 62656
by March 8, 2013
AA/Equal Opportunity Employer. Minorities encouraged to apply.

Send a link to a friend
---
Additional Veterinary receptionists needed
Timbercrest Veterinary Service, P.C. is looking for additional veterinary receptionists to join our team.
The ideal candidates must be willing to work at both the Lincoln & Atlanta location.
Hours would include every other Saturday morning.
Experience in the medical field or a college degree is preferred, but not required. We would be willing to train a candidate with exceptional work ethic and excellent customer service skills.
The Receptionist is a vital part of our team and are often the first or only impression our clients or potential clients might have of our hospitals.
Send resume to:
employment@timbercrestvet.com
or drop off at either location:
Timbercrest Veterinary Services, 2021 2400th Street, Atlanta
Railsplitter Veterinary Service, 1120 Keokuk Street, Lincoln

Send a link to a friend
---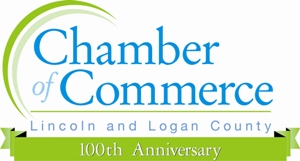 Administrative Assistant

The Lincoln/Logan Co. Chamber of Commerce is seeking a highly organized, self-motivated professional to fill a fulltime administrative assistant position.

Responsibilities include data entry, answer phones, filing, mailings, scheduling meetings, supply management, assisting with execution of events, and member services.

The candidate must be proficient in Microsoft Office (Windows8 preferred) have excellent interpersonal, communication, customer service skills and have experience working in an office environment.

Please send cover letter and resume by February 22nd to:


Andi Hake at chamber@lincolnillinois.com

or mail to:

1555 Fifth Street

Lincoln, IL 62656


NO PHONE CALLS, please.

Send a link to a friend
---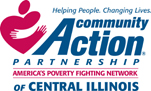 Opening

Head Start Bus Driver
School Bus Driver needed for Community Action Head Start in Lincoln, Logan County, IL. starting immediately.
Up to 40 hrs/wk, 9 ˝ months a year.
Valid CDL license, good driving record and proof of vehicle insurance required.
We offer paid leave, paid holidays, short term disability, 403(b), dental, vision and life insurance.
Applications available at:
1800 Fifth St.
Lincoln, IL 62656
or at www.capcil.org.
Mail completed applications or resume to:

Ellen Burbage, HR Director
1800 Fifth St., Lincoln, IL 62656
by February 22, 2013.
AA/Equal Opportunity Employer.
Retirees and Minorities encouraged to apply.

Send a link to a friend
---

Fulltime Positions Available
Fulltime Positions for busy distribution warehouse.
Dayshift hours
Candidates must have forklift experience, good work ethics and verifiable references
Send Resumes to:
CPS
PO Box 399
Atlanta, Il 61723
or email alan.guile@cpsagu.com
NO PHONE CALLS PLEASE

Send a link to a friend
---

2 positions open for full or part time hairdressers
in an established salon.
Busy location
with plenty of regular and handicapped accessible parking.
Equipment furnished
Great potential for walk-in clientele
Available nail and pedicure equipment
Will need work history and resume
call Brenda at 217-737-1478
leave return number if no answer.

Send a link to a friend
---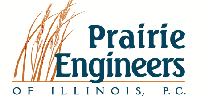 Seeking Professional
Civil Engineer
Prairie Engineers of Illinois, P.C. is seeking a Professional Civil Engineer to join their team.

Prairie Engineers is a civil engineering, land surveying, and environmental consulting firm located in Lincoln, Illinois. The firm provides services to local, state, and federal governments, utilities, industries, and private businesses. Prairie Engineers is a growing company, looking to add a Civil Engineer to their team to assist primarily in the office with project planning, civil engineering design, and construction document development. This position will be a full time position with benefits and a competitive salary based on previous experience.

Essential Job Functions:
Planning, design, and construction administration of transportation and water resource projects

Ability to work both independently and as a team leader

Focus on project delivery and customer service with attention to detail and deadlines
Minimum Qualifications:
A minimum of five years' relevant design experience
Current licensure as an Illinois Professional Engineer or ability to obtain within 6 months

Proficient in Microstation GEOPAK and/or AutoCAD Civil3D

Good verbal and written communications skills exercised with co-workers and clients

Project a professional, positive attitude

Strong work ethic
Preferred Knowledge, Skills, Abilities, and Experience:
Ten or more years of design experience

Past project management experience

Familiarity with Illinois DOT design standards, procedures, and requirements

Experience in local government projects
Potential candidates for this position should fill out an application that can be found at:
submit along with resume and cover letter
via e-mail to: info@prairieengineers.com

Send a link to a friend
---
COMPUTER TECHNICIAN,
FULL TIME
Immediate opening Monday – Friday, occasional weekends and occasional on-call.
Responsibilities include but are not limited to: computer programming, server configuration and maintenance, both Linux and Microsoft; installation, maintenance of wireless internet systems; computer skills in both Apple and Microsoft universes, and skilled at customer support both onsite and via telephone for email, computer and network problems.
Candidate must have excellent documentation and people skills.
Send or bring resume to:
CCAonline, Inc.
601 Keokuk St.
Lincoln, IL 62656
A brief Technical Assessment available at http://reference.lincolndailynews.com/TECH_ASSESSMENT.pdf
should be filled out and accompany your resume.

Send a link to a friend
---
---