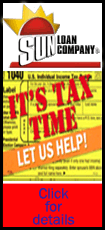 Four of 20 gates at Concourse A were in operation Wednesday at Dubai International's Terminal 3.
Dubai Airports CEO Paul Griffiths said Concourse A would open in stages to "ensure smooth operations."
Dubai Airports served 57 million passengers in 2012, making it the busiest airport in the Mideast and the fourth busiest in the world. When Concourse A is fully operational, it is expected to increase the airport's capacity from 60 million to 75 million.
Dubai International is the city's main airport. It is home to Emirates, the Mideast's biggest airline, as well as budget carrier FlyDubai.