CLASSIFIED ADS
---
PUBLISHER'S NOTICE
Federal and state laws prohibit employment advertisements that express a discriminatory preference on the basis of race, age, sex, color, national origin, religion, handicap, or marital status.
Lincoln Daily News will not knowingly accept advertising for employment which is in violation of these laws. Our readers are informed that employment offerings advertised are available on an equal opportunity basis.
---

Position Available in Mortgage Department
Locally owned community bank is looking to fill a full-time, entry level position in the mortgage department.
Applicants must have excellent communication skills and strong computer knowledge.
Send Resume to:
Jeanne Scheurer
State Bank of Lincoln
PO Box 529
Lincoln, Illinois 62656
Or by email to: Jscheurer@sblincoln.com.
Member FDIC Equal Opportunity Employer
---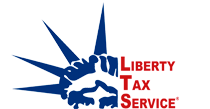 Earn money as a Liberty Tax Service Marketer.
Days-Evenings hours.
Energy and enthusiasm a must!
Call Laurie at 217-651-6382.
---

Cook/Food Server
Come be part of Castle Manor, a gracious residential Supportive Living Facility. If you are looking for an opportunity to provide exceptional service to seniors in a team oriented environment, then we have the opportunity for you!
We are currently looking for a part time cook/food server.
For competitive wages and an excellent team orientated environment,
please apply online or in person at:

Castle Manor
Attn: Theresa Unger
1550 Castle Manor Drive
Lincoln, IL. 62656
www.HeritageOfCare.com
---
COMPUTER TECHNICIAN,
FULL TIME
Immediate opening Monday – Friday, occasional weekends and occasional on-call.
Responsibilities include but are not limited to: computer programming, server configuration and maintenance, both Linux and Microsoft; installation, maintenance of wireless internet systems; computer skills in both Apple and Microsoft universes, and skilled at customer support both onsite and via telephone for email, computer and network problems.
Candidate must have excellent documentation and people skills.
Send or bring resume to:
CCAonline, Inc.
601 Keokuk St.
Lincoln, IL 62656
A brief Technical Assessment available at http://reference.lincolndailynews.com/TECH_ASSESSMENT.pdf
should be filled out and accompany your resume.
---
---