The Federal Aviation Administration said that it will seek more detailed inspections for cracks along the tops of the planes.
The FAA estimated that the cost of inspecting 109 older Boeing 737s will be about $5.2 million. The agency said it has no idea how many planes will need repairs.
The order will cover 737-300, -400 and -500 models of the popular passenger aircraft. Southwest's entire fleet is Boeing 737s, although many are newer -700 and -800 models. The agency said repairs could cost up to $17,765 per plane, or $1.94 million for all 109 U.S.-registered planes covered by the order.
The FAA said it would publish an order covering the inspections in Wednesday's Federal Register.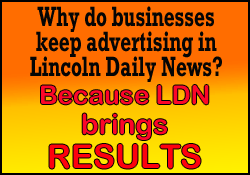 The FAA issued rules in 2005 to detect metal fatigue caused by pressurizing the cabin during every flight -- hundreds of times per year.
In a statement on Monday, the agency said those rules would be expanded to include new inspection methods with scanning technology, checks of more areas of the plane, the installation of additional reinforcements and checks for loose fasteners.
The agency published a proposal for additional inspections in January 2012, and it was endorsed by the National Transportation Safety Board, which investigates accidents and other safety incidents.
Boeing spokesman Miles Kotay said the new inspections were "already well under way -- hundreds already have been completed worldwide, with few findings" of additional problems with cracking along the planes' crowns.