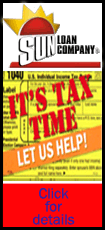 Guess it's going to have to wait.

Junior Max Cook scored all 13 of his team-high points in the second half, and the Railers rode almost 60 percent shooting in the second half to pull away from the winless Senators 52-29 at Roy S. Anderson Gymnasium. The victory improves the Lincoln mark to 12-3 at the halfway point of the regular season while boosting their conference record to 4-1. However, if you thought, by looking at the final score, that this was an easy one, you would be a tad mistaken.

"These are good kids, but sometimes you have to light a fire under them," said coach Neil Alexander. "You've got to be ready to play every night." At halftime, that desire might have been called into question.

For a team looking for their first win on the season, coach Matt Reed's squad certainly came with fight. Avery Pearl scored Springfield's first five points, sandwiched around a Gavin Block jumper, to take an early 5-2 lead. With the Senators playing a tough man-to-man defense, Lincoln used their aggressiveness against them, setting up back-door plays. Unfortunately for the Railers, easy shots did not equal made shots, as a number of the plays worked right up until the shot rolled off the rim or took a bad bounce. A rough count showed at least six missed shots right at the basket in the first half.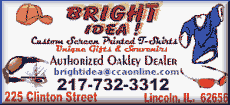 "You can't leave 12 points on the floor like that," Alexander said.
A 3 from Issiah Nelson put the Senators (0-14, 0-5) up 8-3. A Will Podbelsek 3 closed the gap to 8-6 as the first quarter came to a close. Lincoln played a little more inspired in the second quarter but, as my broadcast partner for the night, Joel Vinson, rightly evaluated, the Railers seemed flat the entire half. A pair of Podbelsek free throws and a couple of 3-pointers from Tyler Horchem pushed Lincoln out to a 15-8 lead. After another 3 from Springfield, Podbelsek finished the first-half scoring for the Railers as they went into the half up 17-11.
Halftime must not have been a lot of fun for the Raliers. During our postgame, coach Alexander was asked if effort was discussed in any length at halftime. His response -- a smile and that look. You know, the one where you know the answer and he knows you know the answer and that's all that needs to be said about it. Simple explanation: Yes, it was discussed in great detail.
Whatever the message was and whatever the manner it was delivered, it was certainly received. The Railers blew the game wide open using a 20-4 run at the start of the second half to go up 37-15. It took only about 90 seconds into the quarter to see Lincoln was ready to go as Block connected for a top-of-the-key 3 and Edward Bowlby, scoreless at halftime, hit two 3-pointers. The scoring continued when Cook, also held out of the scoring column in the first 16 minutes, hit Lincoln's fourth 3 of the third quarter. Horchem's third 3 ended the run and the Railers had taken command of the contest. Lincoln certainly found its shooting eye out of the locker room, hitting 13 of 22 shots, including 7 of 13 (54 percent) from 3-point range.
The Railer defense, which coming into the game had been holding opponents to under 35 points a game over the last five contests, did the job again on Friday night. Any type of pressure seemed to give Springfield more problems than it should and forced the Senators into 21 turnovers, which the Railers were able to convert into 23 points.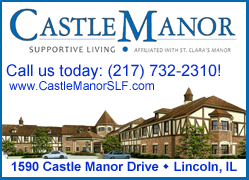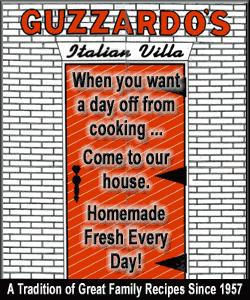 After Springfield scored the first four of the fourth, Cook used two three-point plays, one the old-fashioned variety and one from long range, to give Lincoln a 45-21 advantage. The Senators were able to score the game's final six points, but it was their lack of scoring prior to that that doomed the Senators.
Cook led the way with his 13 points as well as almost getting a double-double, finishing one shy with nine rebounds. Podbelsek and Horchem each reached double figures with 10 points, with Podbelsek adding three assists, team-high honors he shared with Cook. Bowlby scored eight points, with Block adding six points and five rebounds. Bobby Dunovsky hit a late 3 and Adam Conrady added a basket.
The Lincoln sophomores continued their excellent play with a 52-35 win in the night's opener.
The Railers have a busy weekend starting on Friday night as Lanphier comes to town. The Lions may be playing the best ball of any team in the conference. After winning the Pekin tournament over the holiday break, Lanphier continued their winning ways with a 63-36 win over Rochester. In other conference action, SHG knocked off Glenwood 51-49, Jacksonville continued the woes of Taylorville, getting the 67-45 win, and Southeast fell in overtime to Peoria Manual 74-68.
The CS8 standings through Friday night are:
| | | |
| --- | --- | --- |
| Jacksonville | 3-0 | 10-3 |
| LINCOLN | 4-1 | 12-3 |
| SHG | 3-1 | 10-3 |
| Southeast | 3-1 | 9-4 |
| Lanphier | 3-2 | 9-5 |
| Rochester | 1-2 | 1-8 |
| Glenwood | 1-3 | 9-5 |
| Taylorville | 0-3 | 9-4 |
| Springfield | 0-5 | 0-14 |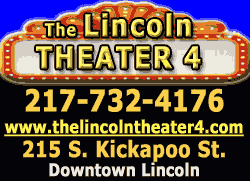 ___
LINCOLN (52)
MCook 5-11 1-1 13, Podbelsek 3-6 3-4 10, Horchem 3-8 1-1 10, Bowlby 3-9 0-0 8, Block 2-3 1-2 6, Dunovsky 1-3 0-0 3, Conrady 1-1 0-0 2, Perry 0-0 0-0 0, WCook 0-1 0-0 0, Ebelherr 0-0 0-0 0, Krusz 0-2 0-0 0. Team 18-44 6-8 52. 3-point field goals 10-25 (Horchem 3-8, Bowlby 2-4, MCook 2-6, Block 1-1, Podbelsek 1-3, Dunovsky 1-3). Rebounds 22. Turnovers 10.
SPRINGFIELD (29)
Pearl 7, Iss.Nelson 7, Jacobs 5, Dorr 3, Balster 2, Stephens 2, Day 2, Grezschel 1. Team 12-32 1-2 29. 3-point field goals 4-14 (Dorr, Pearl, Nelson, Jacobs). Rebounds 25. Turnovers 21.
Scoring by quarters:
LCHS 6-11-22-13 52
SHS 8-3-6-12 29
[By JEFF BENJAMIN]
Railer-related information: www.railerbasketball.com