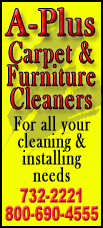 The government is aiming to increase income tax revenue by 30 percent this year to help reduce the budget deficit. The higher tax rates were published late Monday in the Government Gazette, which brings measures into law.
As well as higher tax rates, there will be a 3.5 percent surcharge tax on everyone's earnings.
A married couple with two children and a joint monthly salary of euro5,000 ($6,670), for example, will lose almost euro300 a month.
The hikes have brought protests and strikes amid a jobless rate that has risen to a record 16.3 percent. The economy is predicted to endure its third straight year of recession in 2013.