CLASSIFIED ADS
---
PUBLISHER'S NOTICE
Federal and state laws prohibit employment advertisements that express a discriminatory preference on the basis of race, age, sex, color, national origin, religion, handicap, or marital status.
Lincoln Daily News will not knowingly accept advertising for employment which is in violation of these laws. Our readers are informed that employment offerings advertised are available on an equal opportunity basis.
---
Mt. Pulaski Grade School has openings for a one on one aide for a special needs student. Applicants must have an Associate of Arts Degree or a Paraprofessional Certificate issued through the State of Illinois.
If interested contact Gene Newton
at 217-792-7220

Send a link to a friend
---
OPENING AVAILABLE
FOR JUDICIAL SECRETARY
The Associate Division of the Logan County Circuit Court
is seeking a Judicial Secretary
All candidates should be proficient in Word Perfect.

Legal experience is preferred but not required.
Hours are 8:30am-4:30pm Monday-Friday.
Benefits available.
Please send resume to:
Room 25
Logan County Courthouse
601 Broadway St.
Lincoln, IL 62656
Application deadline: January 15th please respond on or before this date
Equal Opportunity Employer.

Send a link to a friend
---

IN MORTGAGE COLLECTIONS
Locally owned community bank is looking to fill full-time positions in the mortgage collection area.
Applicants must have excellent communication skills, strong organizational and time management skills, and basic computer knowledge.
Experience in mortgage collections is a plus but not required.
Send Resume to:
Jeanne Scheurer
State Bank of Lincoln
PO Box 529
Lincoln, Illinois 62656
Or by email to:
Member FDIC
Equal Opportunity Employer

Send a link to a friend
---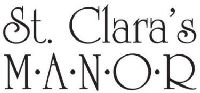 Career Opportunity Available

DIRECTOR OF NURSING
Are you a Long Term Care nurse who is looking to advance? If so, then we have the position for you!
St. Clara's Manor is a wonderful licensed, skilled nursing facility with a very energetic team of caregivers dedicated to quality service. We are looking for a strong RN who can serve as our Director of Nursing.
The right candidate must possess strong interpersonal skills, have the proven ability to solve problems effectively, be compassionate, and have a dedication to
customer satisfaction. Previous DON experience is preferred.
This is a career/management opportunity with a great compensation and benefit package.
Please apply online or send resume to:


St. Clara's Manor
Attn: Mike Eads
200 5th Street
Lincoln, IL. 62656

Send a link to a friend
---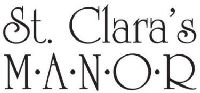 CNA'S
St. Clara's Manor is a leader in healthcare and we are looking for professional nurse aides dedicated to delivering quality care to our long term care residents. We currently have full time openings for the afternoon and evening shifts. We offer a competitive wage, excellent benefits and a great staff of caregivers, plus much more!
Please apply online or send resume to:

St. Clara's Manor
Attn: Mike Eads
200 5th Street
Lincoln, IL. 62656

Send a link to a friend
---
Major-brand Oil Distributor in Lincoln, IL has an immediate opening for at least one delivery driver/warehouse person to load trucks and make deliveries in and around the Lincoln area.
HOME EVERY NIGHT
Must have 2 yrs experience, a CLEAN MVR, respectable appearance and superb customer service skills. Must be detail-oriented and willing to work hard every day.
Class B CDL required.
Competitive wages/benefits/401K.
Must be able to pass background check and Company-paid DOT physical and drug screen.
To apply, please send resume/MVR/salary requirements to: jobs1@chartauto.com
or fax to 314-522-1191,
Attn: HR/LincDriver.
Local Candidates only

Send a link to a friend
---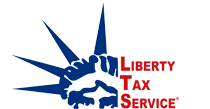 Earn money as a Liberty Tax Service Marketer.
Days-Evenings hours.
Energy and enthusiasm a must!
Call Laurie at 217-651-6382.

Send a link to a friend
---

Cook/Food Server
Come be part of Castle Manor, a gracious residential Supportive Living Facility. If you are looking for an opportunity to provide exceptional service to seniors in a team oriented environment, then we have the opportunity for you!
We are currently looking for a part time cook/food server.
For competitive wages and an excellent team orientated environment,
please apply online or in person at:

Castle Manor
Attn: Theresa Unger
1550 Castle Manor Drive
Lincoln, IL. 62656
www.HeritageOfCare.com

Send a link to a friend
---
COMPUTER TECHNICIAN,
FULL TIME
Immediate opening Monday – Friday, occasional weekends and occasional on-call.
Responsibilities include but are not limited to: computer programming, server configuration and maintenance, both Linux and Microsoft; installation, maintenance of wireless internet systems; computer skills in both Apple and Microsoft universes, and skilled at customer support both onsite and via telephone for email, computer and network problems.
Candidate must have excellent documentation and people skills.
Send or bring resume to:
CCAonline, Inc.
601 Keokuk St.
Lincoln, IL 62656
A brief Technical Assessment available at http://reference.lincolndailynews.com/TECH_ASSESSMENT.pdf
should be filled out and accompany your resume.

Send a link to a friend
---
---