HMV is the last big retail chain selling recorded music in Britain and employs more than 4,000 people working in 238 stores, which will remain open for the time being. The company's management confirmed that it had failed to gain agreements with lenders and suppliers to continue trading. It has appointed three partners of Deloitte LLP to administer the business.
The company's name stands for "his master's voice," the company's trademark of a dog named Nipper staring intently at the bell of an early gramophone player. The first HMV music store was opened in London in 1921. In 1986 the company opened a store in Canada, and later moved into the United States, Japan, Australia, Hong Kong and Singapore.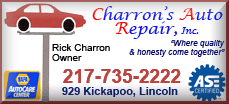 The company's shares closed at 1.1 pence in London trading on Monday, down from a high of 4 pence a month ago.
"HMV's notice of administration was inevitable with online retailers, downloads and supermarkets combining to marginalize a brand which has become out-priced and outdated, despite its strong heritage," said Julie Palmer, partner at recovery and restructuring specialist Begbies Traynor.