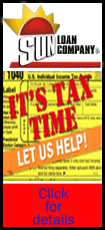 Benchmark oil rose 58 cents to finish at $94.15 per barrel in New York. Heating oil futures rose. 5.4 cents to end at $3.06 a gallon.
Recently temperatures have been above normal in the Northeast, but now are expected to drop through this weekend and into next week. Just 6 percent of the nation's households use heating oil, but they tend to be in some of the coldest parts of the country, mainly in the Northeast.
The last time crude closed above $94 in New York was Sept. 18.
After rising more than 1 percent on Jan. 2 following a deal in Washington to extend tax cuts for most Americans and postpone drastic spending cuts, oil has had few catalysts to move in any direction. Economic news has been mixed and global supplies appear to be ample, with no major disruptions to production in oil-producing nations.
Traders will weigh some fresh reports this week on the U.S. economy. Jim Ritterbusch, president of energy consultancy Ritterbusch and Associates, wrote in a note to clients that oil could move higher this week if data on U.S. industrial production, housing starts and other indicators show the economy is getting stronger.
With oil prices holding fairly steady, U.S. drivers could reliably gauge their costs at the pump in the year's first two weeks. The national average Monday was about $3.30 a gallon, up just a penny since Jan. 1.