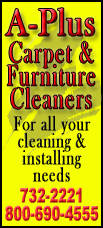 Hoagland has been at the helm of Main Street Lincoln since the first of the year, after working in the television and cable industry for 27 years. He and the Main Street board have embarked on an ambitious program to revitalize downtown Lincoln and make it a destination for people looking for events, shopping and dining.

Main Street's 2020 Vision program for the Downtown Lincoln Historic District has set goals to achieve for the next seven years, a road map for downtown development. These include a new website serving as a resource for merchants in Lincoln, as well as informing the community of volunteer opportunities for Main Street events. It will also serve as a guide to downtown Lincoln events for people traveling Route 66.

"Lincoln is in a unique position to capitalize on two tremendous historic events," Hoagland said. "First, Lincoln was named for Abraham Lincoln, who spent time in the town. Second, Route 66 actually went through downtown Lincoln. Tourists are fascinated by both and we need to capitalize on them."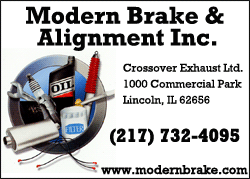 Coming soon to downtown will be new signage directing travelers onto the old Route 66 route through downtown Lincoln.
Hoagland brought up the tremendous success that Pontiac and Atlanta have had in tourism and downtown redevelopment. Yet, they don't have the combination that Lincoln has of the President Lincoln tie-in, Route 66 and a large downtown historic district with period buildings.
Main Street's goals include attracting additional merchants to the historic district, which will increase activity in the area. To this end, Main Street is working in collaboration with Mayor Keith Snyder's office, the chamber of commerce, economic development and the tourism bureau.
Hoagland has a goal of bringing one large event to downtown Lincoln each quarter in addition to ongoing projects, such as the beautification of the square with the hanging flower baskets. Last week's inaugural Cruise In to Main Street event was successful and is expected to grow next year. Main Street also sponsors the grand march for the high school prom.
Beginning with this year's art and balloon fest in August, Main Street's signature event of a wine tent on the square will now be known as the Art of Wine and Brew. Two microbreweries from Springfield will participate this year. During the afternoons of the event, cooking classes may be offered, using wine from the wineries, and live music will be on tap for later in the day.
New this year will be Main Street's "Lincoln in Lincoln 1858" celebration in October to commemorate Abraham Lincoln's 1858 speech in Lincoln that drew 5,000 residents from Lincoln and the surrounding county. Many of the details have yet to be locked down, but a proposal is to have downtown restaurants offer a meal for two for $18.58. Lincoln College is being asked to have actors in period costumes among the historic buildings downtown.
Hoagland wants the revitalization of downtown Lincoln to be a collaboration of businesses, government, residents and property owners. To that end, Main Street has begun a program called Square Talk, on the last Wednesday of each month in the Main Street office. During these sessions, new ideas will be solicited from all of the interested parties as sort of a brainstorming session for downtown Lincoln growth. Sessions will also be offered to business owners on marketing and retail tactics intended to increase business. Details will be available on the Main Street website.
Hoagland and Main Street Lincoln have embarked on a program that defines their vision and goals for a vital downtown Lincoln. They are excited about the possibilities and want to partner with the entire Lincoln community to achieve them. The benefits to the entire town will be tremendous.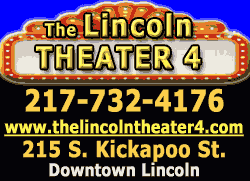 The Logan County Genealogical & Historical Society has signed on to the downtown revitalization with the restoration of the Civil War soldier statue and the new Abe Lincoln statue. The group has partnered with Main Street to offer a print of Lincoln's 1858 speech to anyone donating $100 or more to the statue project. The organization meets on the third Monday of each month at 6:30 p.m. at their office on Chicago Street.
The Main Street Lincoln office is at 101½ S. Kickapoo St., Suite 13. The phone number is 217-732-2929.
[By CURT FOX]