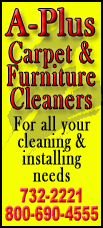 The Federal Deposit Insurance Corp. said that state regulators closed Frontier Bank of LaGrange, Ga., on Friday. It has nine branches in Georgia and Alabama, and about $258.8 million in assets and $224.1 million in deposits.
HeritageBank of the South has agreed to assume all of the deposits of Frontier Bank and purchase essentially all its assets. HeritageBank of the South is a unit of Heritage Financial Group Inc. based in Albany, Ga.
Frontier's closure is the first bank failure in the state of Georgia this year.
U.S. bank closures have been declining since they peaked in 2010 in the wake of the financial crisis and the Great Recession. In 2007, just three banks went under. That number jumped to 25 in 2008, after the financial meltdown. It ballooned to 140 in 2009 and regulators seized 157 banks in 2010. The pace declined to 92 in 2011 and 51 last year.

The sharply reduced pace of closings shows sustained improvement. An average of only four or five banks close annually in a strong economy