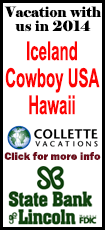 "Trade-building activities like this are extremely important because Illinois agriculture is an export-dependent industry," said Gov. Pat Quinn. "My administration is committed to increasing the amount of Illinois products sold in the global marketplace, and these strong sales bring us closer to our goal of doubling Illinois exports by 2015."

"The results indicate there is strong demand for Illinois grain and grain-related products and services in foreign markets," added Agriculture Director Bob Flider. "Sales are more than triple the $53 million that last year's tour produced. Our challenge now is to build upon the relationships started on this year's tour and turn these initial purchases into repeat business."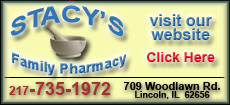 The tour, which the department conducts annually, brought 42 foreign grain buyers to Illinois from China, El Salvador, Mexico, Peru, Thailand and Vietnam. Stops included farms, transportation facilities and equipment manufacturers as well as the Chicago Board of Trade and Mercantile Exchange.
"The Grain Tour provides a venue (to meet potential customers) in Latin America and Asia that we would not be able to visit at their location," said Tom Runyon, president of Seedburo Equipment in Des Plaines. "It is the best means of getting parties together to learn more about our methods and equipment. We are always pleased with the interest and results."
Exports account for 42 percent of the agriculture industry's cash receipts. In 2011, the state sold $8.3 billion in agricultural products overseas, making it the third-leading agricultural exporter in the United States.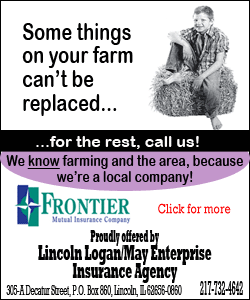 This year, for the first time, the Illinois Grain Tour was timed to coincide with the Farm Progress Show, where the Department of Agriculture organized on-site meetings between foreign buyers and Illinois agribusinesses. In addition, with the help of federal funding obtained through the State Trade Export Program, an international database was developed that collected information online from nearly 900 Farm Progress registrants. The department's foreign trade directors in Hong Kong and Mexico will use the database to recruit for future tours and for potential export opportunities.
The tour is just one of the strategies the department uses to find markets for Illinois products, support agriculture-based employment and strengthen the Illinois economy.
Last fiscal year, for example, the department participated in 15 international and domestic trade shows, led nine foreign buyers' missions and industry tours, facilitated 9,030 buyer-seller introductions, and disseminated 1,289 trade leads to Illinois companies. These activities generated $61 million in actual sales and another $206 million in projected sales for Illinois food companies and agribusinesses.
[Text from Illinois Department of Agriculture file received from the Illinois Office of Communication and Information]