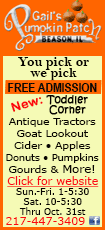 Today's highlight in history:
On Oct. 22, 1962, President John F. Kennedy delivered a nationally broadcast address in which he publicly revealed the presence of Soviet-built missile bases under construction in Cuba and announced a quarantine of all offensive military equipment being shipped to the Communist island nation.
On this date:
In 1746, Princeton University was first chartered as the College of New Jersey.
In 1797, French balloonist Andre-Jacques Garnerin (gahr-nayr-AN') made the first parachute descent, landing safely from a height of about 3,000 feet over Paris.
In 1811, composer and piano virtuoso Franz Liszt was born in the Hungarian town of Raiding (RY'-ding) in present-day Austria.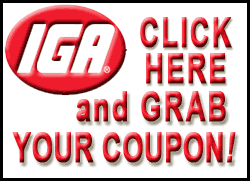 In 1836, Sam Houston was inaugurated as the first constitutionally elected president of the Republic of Texas.
In 1883, the original Metropolitan Opera House in New York held its grand opening with a performance of Gounod's "Faust."
In 1928, Republican presidential nominee Herbert Hoover spoke of the "American system of rugged individualism" in a speech at New York's Madison Square Garden.
In 1934, bank robber Charles "Pretty Boy" Floyd was shot to death by federal agents at a farm in East Liverpool, Ohio.
In 1962, the hit comedy album "The First Family," starring comedian-impressionist Vaughn Meader as President John F. Kennedy, was recorded before a studio audience in New York City.
In 1968, Apollo 7 returned safely from Earth orbit, splashing down in the Atlantic Ocean.
In 1979, the U.S. government allowed the deposed Shah of Iran to travel to New York for medical treatment -- a decision that precipitated the Iran hostage crisis. French conductor and music teacher Nadia Boulanger died in Paris.
In 1981, the Professional Air Traffic Controllers Organization was decertified by the federal government for its strike the previous August.
In 1986, President Ronald Reagan signed into law sweeping tax-overhaul legislation.
In 2002, Bus driver Conrad Johnson was shot to death in Aspen Hill, Md., in the final attack carried out by the "Beltway Snipers."
Ten years ago: President George W. Bush defended U.S. policy from the Mideast to Iraq during a frank exchange with moderate Muslim leaders during a stopover in Bali, Indonesia. The Florida Marlins edged the New York Yankees 4-3 in 12 innings to even the World Series at two games each. IRL racer Tony Renna, 26, died after crashing at close to 220 miles-an-hour during a test drive at the Indianapolis Motor Speedway.