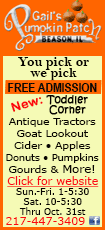 The event is open to the public, and the deadline for reservations is 5 p.m. Nov. 1. The cost is $25 for adults and $15 for children age 18 and younger. Seating is limited, so early reservations are recommended. To make reservations or for more information, contact Mary Jo Werth in the college advancement office at 217-732-3155, ext. 217, or call 877-522-5867 toll-free, or email mjwerth@lincolncollege.edu.

The Athletic Hall of Fame recognizes and celebrates the long and exemplary history of athletics at Lincoln College. In naming the inaugural class, the committee selected individuals whose accomplishments and involvement represent as much of Lincoln College's athletic history as possible. The inductees are: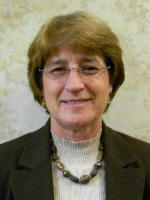 Jan Bowers, female athlete from the class of 1981
As a Lincoln College student athlete, Bowers played volleyball, basketball and softball. She played on the 1981 softball team that took third place in the NJCAA national tournament. She was named to the all-regional tournament team and received the Sportsmanship Award. She received several LC awards, including Most Dedicated Athlete, Captain's Award, Volleyball MVP and Rotary Club Female Athlete Academic Award, and she was the 1981 class valedictorian.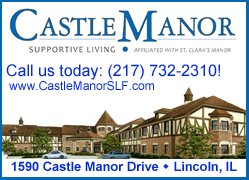 After graduating from Lincoln College, Bowers attended Illinois State University, where she was a two-year varsity basketball letter winner. She played on the 1983 GCAC Conference Champions team and in the NCAA national tournament.
After college, Bowers coached high school and college basketball and golf in Lincoln and Springfield, and was selected to the Illinois Basketball Coaches Association Hall of Fame for Outstanding Achievement in Illinois Basketball in 2009. Bowers has been a member of the Lincoln College faculty since 1984. She received LC's Jack D. Nutt Educator of the Year Award in 2010 and a Lincoln College Alumni Achievement Award in 2002.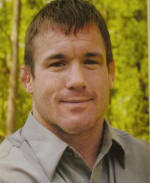 Matt Hughes, male athlete from the class of 1995
Hughes was a wrestling all-American for Lincoln College, placing third at the NJCAA national tournament in 1995.
After graduation from LC, he continued to wrestle at Eastern Illinois University, where he was an all-American as a junior and senior.
Hughes went on to a successful Ultimate Fighting Championship career, fighting competitively from 1998 until retiring in 2013. He holds the record for most wins in the UFC, with 18, and was the UFC welterweight champion twice, successfully defending the title seven times.
Hughes has received many honors and awards, including being inducted into the EIU Hall of Fame in 2008, the UFC Hall of Fame in 2010, the NJCAA Hall of Fame in 2012 and the George Tragos/Lou Thesz Professional Wrestling Hall of Fame in 2013. Hughes received Lincoln College's first Young Alumni Achievement Award in 2009.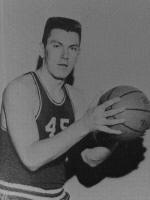 Tom Flynn, male athlete from the class of 1962
Known as the "Winchester rifle" for his ability to accurately fire off shots with the basketball, Flynn was a member LC's 1962 team that won the Illinois state basketball championship, played at the national junior college tournament and was inducted into the Illinois Basketball Coaches Association Hall of Fame in 2004.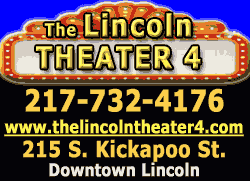 Flynn still holds Lynx basketball records for best individual game average, most individual points scored in one season, most individual points scored in two seasons and most points scored in a national tournament -- records set years before American basketball organizations adopted the 3-point field goal. He also holds Lynx records for most rebounds (sophomore), most rebounds (career) and most rebounds in a single game. He is a member of the Super Lynx 1,000 Point Club.
Flynn is being inducted posthumously.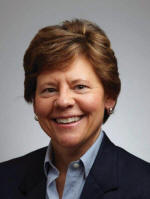 Joni B. Comstock, female coach from 1979 to 1983
During her tenure at LC, Comstock coached Lynx softball, volleyball, women's basketball and men's tennis, and also served as the assistant director of athletics.
She earned a master's degree from Illinois State University in 1981 and went on to pursue a doctorate and a career in collegiate athletics administration.
Since 2006 she has been the senior vice president for championships for the NCAA, where she oversees 84 championships played each year by teams from over 1,000 member institutions.
Comstock was named a Lincoln College Honorary Alumna in 2002. She has been recognized as a Distinguished Alumnus of Eastern Illinois University in 2007, an EIU Top 10 honoree in 40 years of Title IX, WACDA Regional Director of Athletics of the Year and Ohio Valley Conference Title IX honoree in 2012.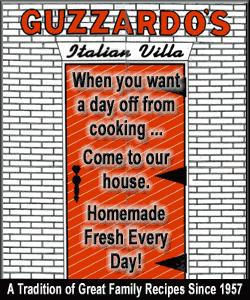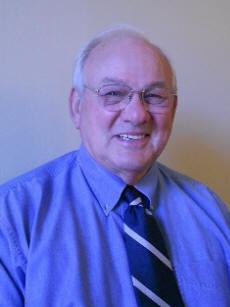 Charles "Chuck" Lindstrom, male coach from 1961 to 1983
After a brief career in Major League Baseball, Lindstrom came to Lincoln College in 1961 to teach geography and coach baseball. In 1963 he took on the additional role of director of athletics. During his tenure, competitive athletics at Lincoln College grew from just men's basketball, swimming, tennis and baseball to include soccer, golf, wrestling, women's basketball, softball and volleyball.
Lindstrom's philosophy of coaching laid a foundation for the athletics program at Lincoln College that continues today. Under his guidance, LC athletics received both state and national recognition, and LC athletes have been successful in both collegiate and professional athletics and in their post-athletic careers.
Lindstrom was named the American Legion Baseball Player of the Year in 1953 and was made an Honorary Alumnus of Lincoln College in 2009.
Jack D. Nutt, Lincoln College president from 1982 to 2002
Nutt was a visionary leader and administrator and has been widely credited with reviving and preserving Lincoln College as one the country's few private junior colleges. During his two decades as president, Nutt oversaw the development of the Lincoln College-Normal campus, the establishment of Midwest College of Cosmetology and the addition of several new buildings on the Lincoln campus, including the Meyer-Evans Student Center, Dooley Hall, Gehlbach Hall, the Behrends Admissions Building, and the Heritage residence halls and student services offices.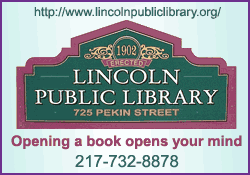 In 2001, he started the Lincoln Center campaign to raise funds for a larger athletic facility and larger space for the Lincoln museum on the Lincoln campus. The Lincoln Center, with its Jack D. Nutt Arena, opened in 2010. The Lincoln Heritage Museum is scheduled to open in the Lincoln Center in 2014.
Nutt was inducted into the Highland Community College Athletic Hall of Fame in 2001 and received an honorary Doctor of Humane Letters degree from Lincoln College in 2004.
Nutt is being inducted posthumously.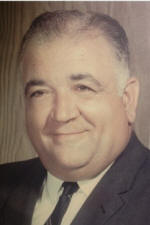 Dominic "Doc" and John Guzzardo, longtime friends and supporters of Lincoln College athletics
From the time Guzzardo's Italian Villa opened in Lincoln in 1957, the Guzzardo family has been a friend to Lincoln College athletics and a pillar of the local community. Family patriarch Dominic, or "Doc," was active in local government, the chamber of commerce and several prominent organizations.
He was also an avid sports fan who regularly attended Lynx games in Lincoln and on the road -- including traveling to Hutchinson, Kan., in 1962 when the Lynx basketball team competed in LC's very first national tournament -- and would often provide meals at the restaurant for teams when they returned late from away games.
Doc Guzzardo was recognized by LC as an Honorary Letterman in 1981.
He is being inducted posthumously.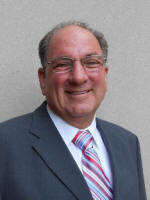 John has continued in his father's footsteps: managing the restaurant; serving the community of Lincoln, including eight years as mayor; and supporting Lincoln College athletics, including helping kick off the Lynx basketball Hall of Fame Club in 2010.
John Guzzardo was made an Honorary Alumnus of Lincoln College in 2006.
The Lincoln College Athletic Hall of Fame recognizes student athletes, teams, coaches, managers, administrators, faculty, staff and friends who have distinguished themselves in the field of athletics at Lincoln College, either by their performance on an athletic team or by meritorious efforts in supporting the athletic program at the college.
The Hall of Fame banquet is part of the 2013 Homecoming and Family Weekend activities taking place Nov. 4-10 on the Lincoln campus.
[Text from file received from Lincoln College]