Students nationwide can celebrate historic speech
Live webcasts to mark 150th anniversary of Gettysburg Address

Send a link to a friend
[October 24, 2013] SPRINGFIELD -- Students across the country will be able to join the discussion and celebration of the 150th anniversary of the Gettysburg Address thanks to two live webcasts being provided in November by the Abraham Lincoln Presidential Library and Museum.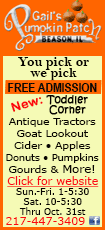 The presidential library also offers a resource guide to help teachers discuss Abraham Lincoln's famed speech with their students. And students visiting in person will be able to take part in a puzzle competition and join educational workshops.

"The Gettysburg Address may be turning 150 years old, but it offers countless lessons for students today -- lessons about the price of war, the power of words, the evils of slavery and much more," said Eileen Mackevich, executive director of the Abraham Lincoln Presidential Library and Museum. "We're happy to be able to help teachers as they present those lessons to students across America."

Lincoln delivered the address on Nov. 19, 1863, at the dedication of a cemetery for soldiers killed in the horrible Battle of Gettysburg. His brief speech, just 272 words, remains etched in the nation's memory -- honoring the slain soldiers, challenging Americans to remain firm and casting the Civil War as a struggle for the nation's soul.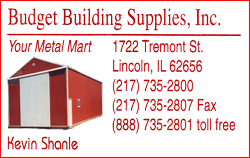 The Lincoln Presidential Library and Museum is home to one of just five copies of the Gettysburg Address in Lincoln's own handwriting. The institution plans a week of activities to celebrate the 150th anniversary of the speech. Details are available at www.GettysburgAddress150.com.
The events include an array of educational opportunities.
One webcast takes place Nov. 19, the anniversary of President Lincoln's famed speech. James Cornelius, curator of the state of Illinois' vast Lincoln Collection, will present "The Perfect Tribute," a 20-minute film about the speech, and then take questions from the live audience and from online participants. The one-hour webcast begins at 11 a.m. Central time (noon in the Eastern and Pacific time zones). It will be available at http://multimedia.illinois.gov/hpa/hpa-live.asx.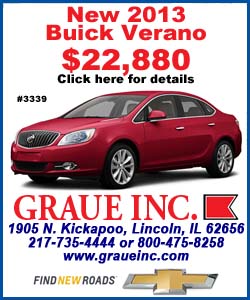 The second webcast will be on Nov. 22 at 1 p.m. Central time (2 p.m. Eastern and Pacific). For this presentation, Cornelius will team up with Claire Jerry, formerly a professor of rhetoric at MacMurray College and now the curator of the Paul Findley Archive at Illinois College. This webcast also will be available at http://multimedia.illinois.gov/hpa/hpa-live.asx.
During the webcasts, questions can be emailed to hpa.gettysburgaddress@illinois.gov or tweeted to @ALPLM.
Educational workshops scheduled at the presidential library have already filled up, but a resource guide (PDF) for teachers is available online at www.GettysburgAddress150.com. It includes lessons on understanding the address, analyzing its language and having a classroom conversation about its significance.
Schools will also get a chance to compete for bragging rights and prizes early in November. A giant puzzle version of the speech's text will be set up in the museum's main plaza, and groups of students will race to assemble it properly. The competitions will take place several times a day Nov. 5-7. Schools interested in participating must register by Monday, Oct. 28. For information, contact Carol Manning at carol.manning@illinois.gov or Maureen Horstman at maureen.horstman@illinois.gov.
[Text from Abraham Lincoln Presidential Library and Museum file received from the Illinois Historic Preservation Agency]