Target Corp. said Wednesday that the service is now in about half of its 1,800 U.S. stores and will be expanded to the rest of its U.S stores by Nov. 1. The discounter is joining other retailers including Wal-Mart Stores Inc., Best Buy Stores Inc. and Sears Holdings Corp. that have had similar services for a couple of years.
Target, based in Minneapolis, also said that for the first time it will launch a TV ad campaign on Dec. 1 through Dec. 3 specifically focusing on Cyber Week deals including Cyber Monday. Marketers started promoting the Monday after Thanksgiving as "Cyber Monday" in 2005 to push people to shop online.
Target, like many merchants, has had a bumpy road leading up to the crucial selling season, which accounts for anywhere from 20 percent to 40 percent of retailers' annual revenue.
While the job and housing markets are recovering, the improvements haven't been enough to sustain increased spending among shoppers. The partial government shutdown, which lasted 16 days, has also hurt retailers, particularly in areas with large military bases.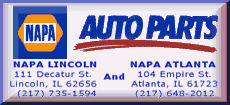 Kathee Tesija, executive vice president of merchandising at Target, noted a slowdown in sales in the regions where there is a heavy military presence.
"It's been a very choppy year. Certainly, the shutdown didn't help," Tesija told The Associated Press Wednesday.
Target is hoping that a combination of strong advertising and hot products will get shoppers to spend.